Iran
US addicted to sanctions, but Iran can weather them: Zarif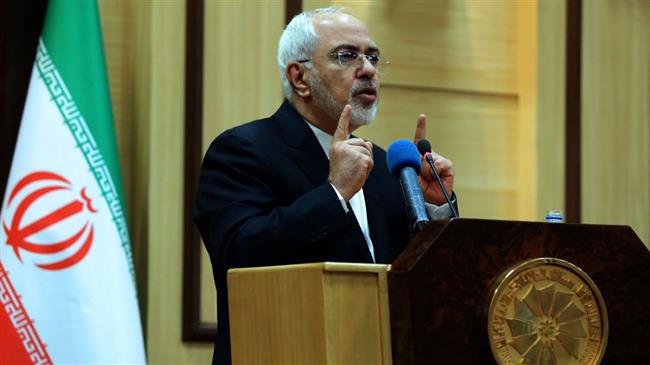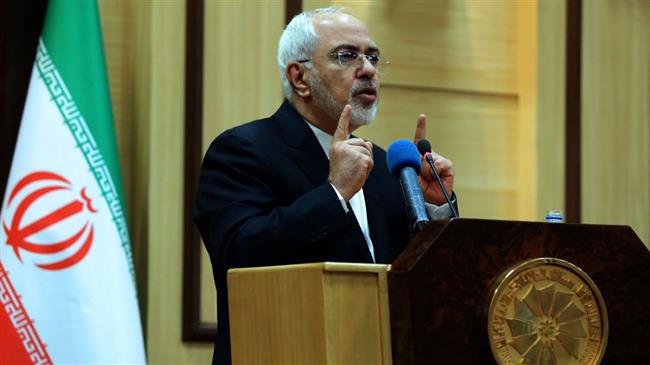 Iran's Foreign Minister Mohammad Javad Zarif says the United States is addicted to sanctions, but the Iranians can pass through the current "critical" stage with national unity.
A review of "the history of US foreign relations shows that this country has imposed the most sanctions on the majority of countries," Zarif said in Tehran on Sunday.
The minister was addressing the first joint conference of representatives of the private sector and Iranian ambassadors as well as heads of Iran's diplomatic missions abroad.
"God willing, we can improve the situation day by day as the world stands with us and we should use this opportunity. Today, all branches of the government are united to pass through this critical stage," he added.
Zarif said, "We can turn pressures into an increase in national production and non-oil exports and show the Americans that they should abandon" this approach.
"We believe the world has come to the conclusion that the United States needs to quit its addiction to sanctions."
President Donald Trump has stepped up his hostile rhetoric against Iran. Just last week, he threatened the country last week with what "few throughout history have suffered before."
Zarif said, "The US president and his predecessors have sanctioned us for some 40 years, but with God's grace and the Iranian people's efforts, we have made progress, achieved dignity day by day and endured difficulties."
"We need to believe that we can pass through this stage as well and show the world that the Iranian people are bigger than those who sanction them," he added.
In an interview with Press TV on Sunday, political expert and founder of transnational.org, Jan Oberg, reaffirmed Zarif's remark that the United States has become addicted to imposing sanctions on countries.
"There is nothing new in this; it is just an example of a grumpy country that no longer uses diplomacy but uses all kinds of pressures, penalties, punishments [and] arrogance to achieve its goals," he said.
Oberg emphasized that Washington's policies were self-defeating, stressing that the best way for the United States was to strike a deal with Iran.
On May 8, Trump unilaterally withdrew the US from a 2015 multilateral nuclear deal with Iran despite objections from Europe as well as Russia and China — the other parties to the deal, known as the Joint Comprehensive Plan of Action (JCPOA).
The withdrawal entails the re-imposition of not only sanctions on Iran but also the so-called secondary sanctions on third countries. Some of those sanctions will take effect after a 90-day wind-down period ending on August 6, and the rest after a 180-day wind-down period ending on November 4.
Most recently, the Trump White House has announced that it seeks to bring Iran's oil sales down to "zero."
The measures would collectively cause difficulties for companies doing business with Iran. Nevertheless, Europe, Russia and China have decided to explore ways to maintain the JCPOA and trade with Iran.
Zarif said in the face of the US "bullying," the Europeans and economic activists should decide whether they want to preserve European interests or Trump's interests.