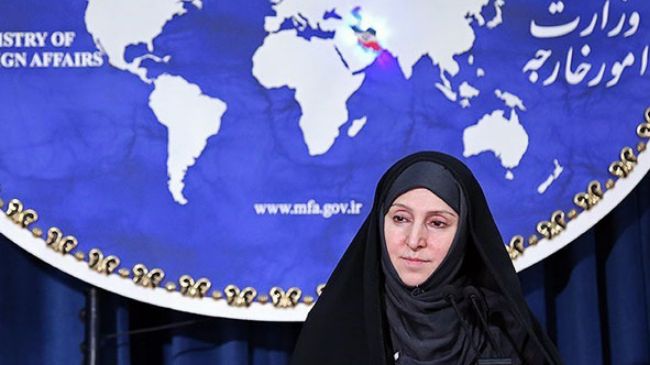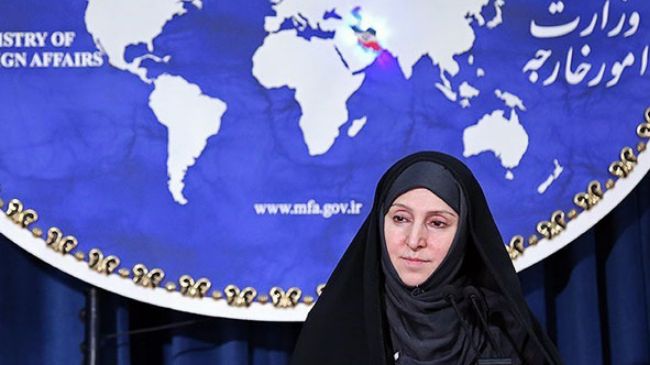 Iran's Foreign Ministry says the bilateral security agreement between the US and Afghanistan will have negative consequences for the region if signed.
During her weekly press conference on Tuesday, Iranian Foreign Ministry Spokeswoman Marziyeh Afkham said Iran does not believe the security deal would benefit the Afghan government and nation in the long term.
Afkham expressed hope that any decision with regards to the agreement would take into consideration the interests of the Afghan nation.
The Bilateral Security Agreement (BSA) allows the US to keep thousands of its troops in Afghanistan beyond the original 2014 withdrawal date. It will also grant legal immunity to those American soldiers who remain in Afghanistan.
Relations with Saudi Arabia
When asked about the possibility of Iranian Foreign Minister Mohammad Javad Zarif's visit to Saudi Arabia, Afkham said Tehran pursues a policy of cooperation and interaction with the Arab country as Saudi Arabia is among the influential countries in the Muslim world and the region.
"We believe dialogue will help resolve certain differences and issues in the region as well as in the Muslim world," Afkham added.
The Iranian official explained that visiting Saudi Arabia is on the foreign minister's agenda and will be made at a proper time.
Manama Dialogue Summit
Afkham noted that Iran has been invited to the upcoming Manama Dialogue Summit, which will be held on December 16 in Bahrain, and that an advisor to the Iranian foreign minister will attend the event.