Afghanistan
US airstrike killed 14 civilians in central Afghanistan: Investigators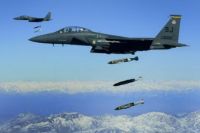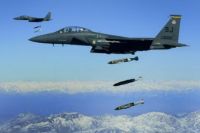 Afghan investigators have confirmed that a recent US airstrike has killed 14 civilians in the country's northeastern province of Parwan.
A fact-finding mission set up by the Afghan government said on Sunday that at least 14 civilians, most of them women and children, were killed in the US airstrike in Siahgird district of Parwan Province on Wednesday. Initial reports had put the death toll at 8.
According to Press TV, the mission began after President Hamid Karzai ordered a probe into the deadly assault.
A large number of civilians have been killed or injured at the hands of US-led foreign forces — most of them in nighttime raids and airstrikes. The casualty rate has risen over the past few months, even though the Afghan government has asked foreign forces to make every effort to avoid killing civilians.
An escalation in the US-led strikes on Afghanistan's civilian areas has angered both the public and the government.
Afghans have held numerous protest rallies countrywide to condemn such attacks.
The latest development comes as the US and Afghanistan are still at loggerheads over a bilateral security deal. Washington has been mounting pressure on Kabul to sign the deal that would allow several thousands of US troops to stay in Afghanistan beyond 2014.
Afghan political groups have warned that things will get worse should the US set up permanent military bases in Afghanistan.