Iraq
US and his regional puppet axis bomb Kills 12 in Iraq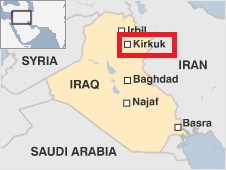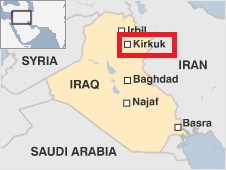 A bomb ripped through a crowd of worshippers at a mosque in Iraq, killing 12 people as a study put the death toll in the country at nearly half a million since the US-led 2003 invasion.
Three children, a policeman and an army officer were among the dead from the blast in the northern city of Kirkuk on Tuesday, which also wounded 26 people, police and a doctor said.
The bomb exploded as worshippers left the mosque after marking the start of the Eid al-Adha Muslim holiday.
Bodies, their clothes covered in blood, were placed in the back of a police pickup truck to be taken away, an AFP journalist reported.
Angry and grieving people railed against those behind the attack, shouting: "God take revenge on those who are evil!"
Worshipper Khalaf al-Obaidi said he narrowly avoided being caught the blast after he went to greet one of his brothers inside the mosque instead of leaving.
"You look and you see your friend or your brother or your relatives (on the ground). Even an infidel would not do this," he said. "God willing, there will be security and safety for this country and its poor people."
Hours after the fatal blast, a study by university researchers the US, Canada and Baghdad said that nearly half a million people have died from war-related causes in Iraq since the US-led invasion a decade ago.
Other attacks in Kirkuk, Nineveh and Baghdad provinces on Tuesday killed three people and wounded three more, officials said.