Syria
US and its Western allies threaten Syria with military action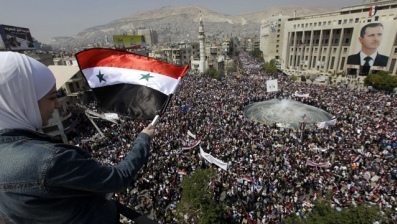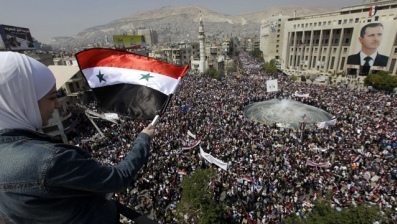 The US and its Western allies are trying to pave the way for a possible military intervention in Syria, as the government has secured victories over foreign-backed militants on different fronts.
During a TV interview with French Channel 2 on Tuesday, French Foreign Minister Laurent Fabius threatened that all options including military intervention are on the table.
This comes while White House spokesman Jay Carney, speaking at a news conference on Tuesday, had urged the Syrian government to end the blockade of Qusayr.
"We are deeply concerned about the continued fighting in Qusayr," Carney said, adding that the siege "has created a dire humanitarian situation, with severe shortages of food, water and medicine."
Meanwhile, France and the UK say the Syrian government has used chemical weapons against militants, a claim Damascus has rejected as "lies."
According to the French minister, samples taken from Syria and tested in France "prove the presence of sarin." He, however, did not specify the location and the time the agent had been used.
However, Damascus says terrorists have used chemical weapons on several occasions, including an attack in the region of Khan al-Assal in the province of Aleppo in which over two dozen people died.
The Syria crisis began in March 2011, and many people, including large numbers of soldiers and security personnel, have been killed in the violence.
The Syrian government says the chaos is being orchestrated from outside the country, and there are reports that a very large number of the militants are foreign nationals.
Damascus says the West and its regional allies, such as Qatar, Saudi Arabia, and Turkey, are supporting the militants.