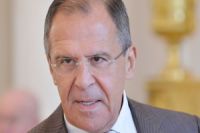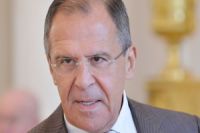 Russia has accused the US of applying double standards to the Syria unrest by blocking a UN Security Council statement condemning a deadly car bomb attack in Damascus.
Russian Foreign Minister Sergei Lavrov said on Friday that Washington's refusal to condemn a car bombing that killed 53 people in the Syrian capital a day before was against the fundamental principle of the global fight against terrorism.
After talks with his Chinese counterpart Yang Jiechi in Moscow, Lavrov told a joint news conference, "We are disappointed that, as a result of the United States' position at the United Nations Security Council, the terrorist act in Syria was not condemned".
Lavrov added, "We believe this is double standards and see in it a very dangerous tendency by our American colleagues to depart from the fundamental principle of unconditional condemnation of any terrorist act, a principle which secures the unity of the international community in the fight against terrorism".
Russia's UN mission has also accused the US of "encouraging" militant attacks in Syria by blocking the Council's statements on Damascus car bomb attack, which occurred near the entrance to President Bashar al-Assad's ruling party offices.