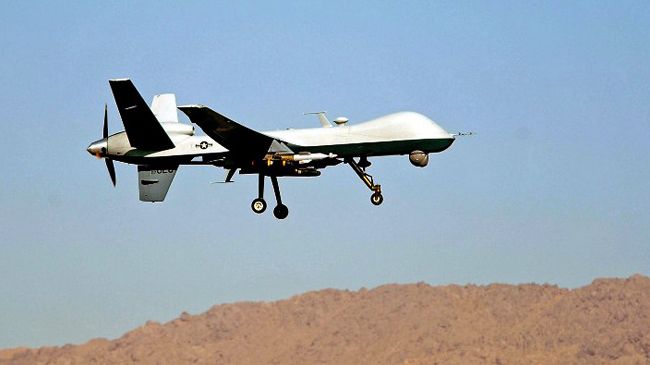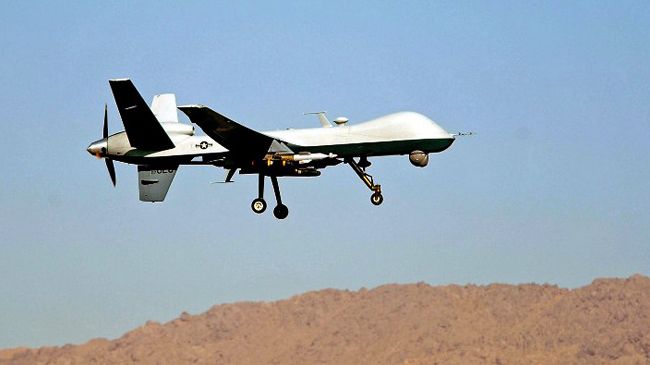 An Afghan civilian has been killed in a new US assassination drone attack in the southern province of Helmand, only one day after a child was killed in a similar attack.
The airstrike was carried out in Helmand's Nawa district on Friday, a local official said.
The incident is the latest in a series of terror drone operations that have strained relations between Kabul and Washington.
On Thursday, a 2-year-old child was killed and two women were injured when a drone attack targeted a home in Helmand.
The commander of the US-led International Security Assistance Force (ISAF) in Afghanistan, General Joseph Dunford, apologized for the strike and promised to launch an investigation into the incident.
Afghan President Hamid Karzai strongly condemned the Thursday airstrike as yet another sign of the US disregard for civilian lives.
He also threatened he would not sign the Bilateral Security Agreement (BSA) with the United States, if foreign forces continue to attack civilians' homes in his country.
Washington and Kabul have been locked in a stalemate over the security pact that would allow US troops stay in the Asian country beyond a previously planned 2014 withdrawal deadline.
Karzai said he will not sign the BSA until certain conditions are met, including a guarantee from Washington that there will be no more raids on Afghan homes.
He stressed that the demands come from the country's highest decision-making body, the Loya Jirga, which convened for four days last week to consider the agreement.
Over the past several years, Washington has been launching drone attacks in Afghanistan, Pakistan, Somalia, and Yemen, saying the airstrikes target Taliban and al-Qaeda-linked militants in those countries.
But official figures show that most of the victims are civilians.
The UN and several human rights organizations have identified the US as the world's number one user of "targeted killings," largely due to its drone attacks in Afghanistan and Pakistan.