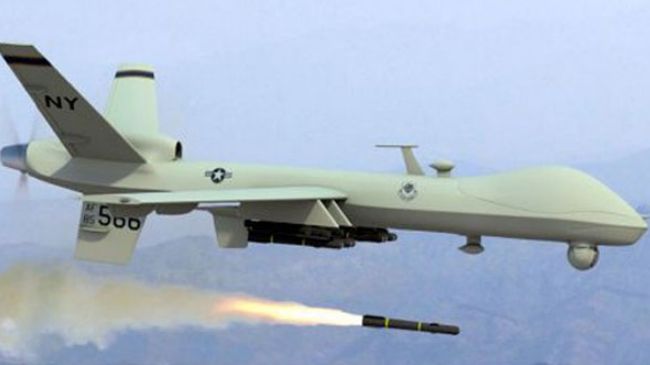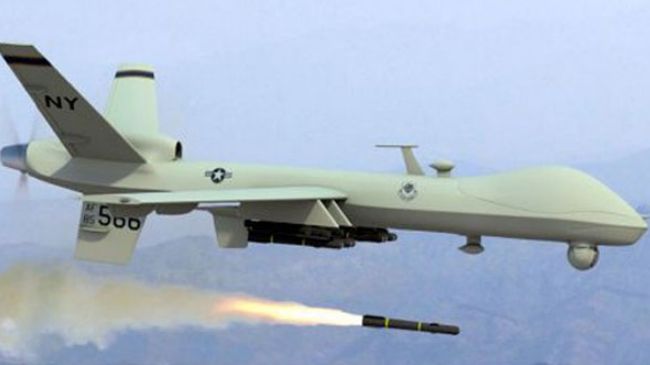 US assassination drones have killed at least three people in Pakistan's tribal region of North Waziristan near the Afghan border.
Local Afghan officials said the unmanned aircraft fired four missiles at a compound in the Tabbi village, about five kilometers (three miles) north of the town of Miranshah.
Pakistan's tribal regions are attacked by US assassination drones almost regularly, with Washington claiming that militants are the targets. However, casualty figures clearly indicate that Pakistani civilians are the main victims.
The killing of Pakistani civilians, including women and children, in the airstrikes has strained relations between Islamabad and Washington.
Last month, Pakistan's Jama'at ud-Da'wah political group took legal action against the ongoing drone attacks. The group said despite a resolution passed by the Pakistani parliament in condemnation of the US attacks, the drone strikes continue to claim the lives of civilians.
In addition, the Lahore High Court called on the Pakistani government on November 3 to immediately respond to the group's petition that had called for an end to the US airstrikes.
Over the past months, massive demonstrations have also been held across Pakistan to condemn the United States for violating Pakistan's sovereignty.