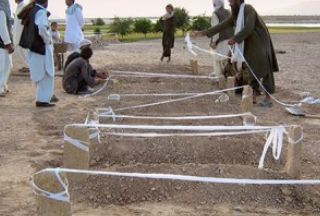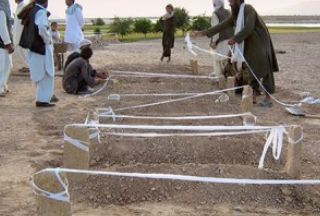 At least three civilians have been killed in an ongoing US military operation in eastern Afghanistan as discontent grows over the civilian casualties in the country.
The civilians were killed in a US attack in the northeastern Afghan province of Kunar on Tuesday.
The media office of the US forces in the region has confirmed the fatalities, adding that two more civilians have also been wounded in the incident.
The attack comes a day after foreign troops killed eight civilians inside their houses during an operation in Kandahar Province.
In a separate incident in the country, Afghan police forces clashed with angry protesters near Kabul after US forces attacked a religious school on the southern outskirts of the capital.
Some 600 Afghan and foreign troops are taking part in the operation against militants in Kunar Province.
The fresh wave of violence comes amid rising casualties of foreign troops in the country, which has made June the deadliest month for foreign forces stationed in Afghanistan with the death toll surpassing the 100 mark.
In addition to the foreign troops' casualties, thousands of civilians have also lost their lives either in US-led raids or in the Taliban-led militancy across the violence-wracked country.
According to official figures, more than 2,500 civilians were killed in NATO operations last year, undermining support for the presence of US-led forces in the country.