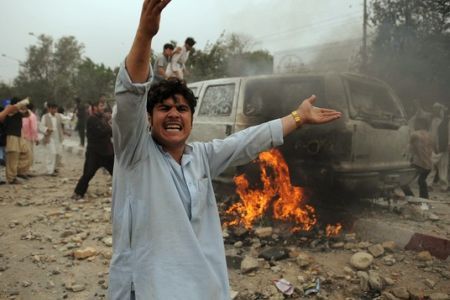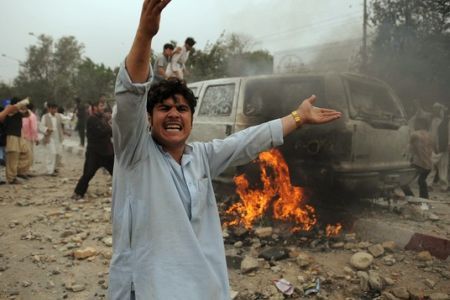 A strike by US-led forces has claimed the lives of three Afghan civilians, including two women, and left three other civilians injured in the country's restive south.
In a statement released on Wednesday, NATO forces admitted to killing two women in their attack the day before on suspected Taliban militants in the Musa Qala district in the southern province of Helmand.
Two other civilians were also wounded in NATO's missile and air attacks which came in response to an earlier raid by armed militants, a Press TV correspondent reported.
Another Afghan civilian was directly shot and killed in Helmand's Marjeh district, where another Afghan citizen was injured.
Despite repeated US pledges to stem the civilian casualties nine years into the 2001 invasion it spearheaded against the country, Washington has not been successful in saving Afghan civilians from its random fire.
This has further deepened the anti-US sentiment among Afghans and added to growing oppositions in NATO-member states against the protracted military presence in the war-torn country.