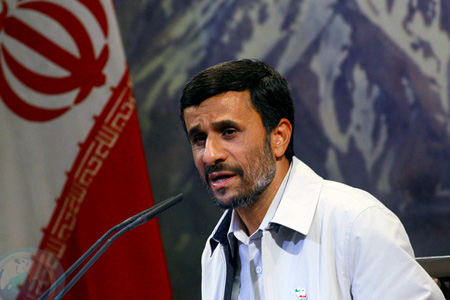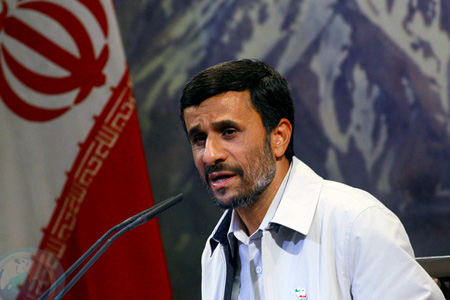 Iranian President Mahmoud Ahmadinejad says the US attempt to discredit Iran during his New York trip has been turned into perfect opportunities for Tehran.
"The US government and its rulers are dominating the American society and all the US citizens' activities are under control and we were supposed to encounter this situation. Prior to our trip [to New York], they had planned to suppress and marginalize Iran," said President Ahmadinejad in a meeting with families of martyrs and veterans in Iran's northern Golestan province on Tuesday.
He said his interviews with various news channels and media made the US efforts futile and turned the "conspiracies into opportunities."
The Iranian chief executive took part in the 65th session of the UN General Assembly in New York in mid September, giving interviews with Western media and TV networks.
President Ahmadinejad's UN address, which questioned the world management monopoly by certain superpowers and also raised doubts about the root causes of the September 11 attacks, challenged the US government and drew international attentions.
Hours after his UN speech, US President Barack Obama denounced as hateful and inexcusable remarks by his Iranian counterpart that the US government may have been behind the 9/11 incident.