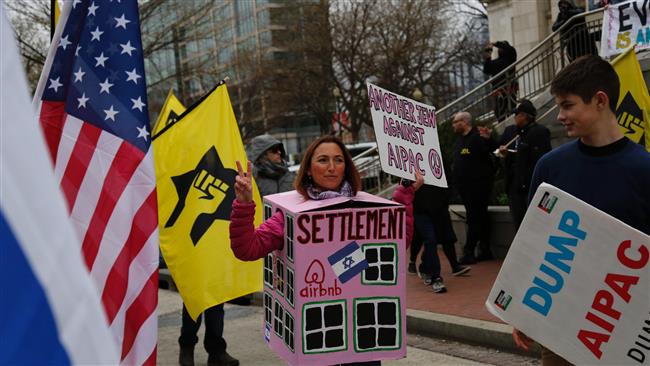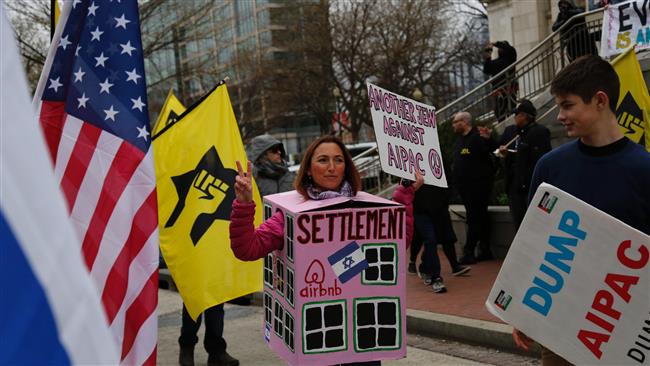 Nations around the world have rallied to express solidarity with the oppressed Palestinian people on the international Quds Day on the last Friday of the holy month of Ramadan. However, Israel continues its illegal settlement activities and puts more pressure on the Palestinians. To discuss the future of Palestine, Press TV has interviewed Alison Weir, executive director of If Americans Knew from San Francisco, and Geoffrey Alderman, author, historian and political commentator from London.
Weir stipulated that the rise of awareness among the American people is a factor, which could be helpful for ending crisis in Palestine, arguing that there is a way for peace in the Middle East and that is "the Americans start to wake up to the facts" on the ground in Palestine.
"When the American public comes in to play as it is increasingly doing and stands on the side of justice and fairness to even out the power dimension instead of giving Israel a blank check to do whatever it wants, at that point, there will be the first time in history honest negotiations between Israelis and Palestinians," she said on Thursday night.
The analyst also touched upon the stance of US administrations toward peace process in the Middle East.
US presidents may think they could bring peace to the Middle East, but "they quickly learn that the actions that they are hoping to take to stop settlement expansion and stop Israel's constant ethnic cleansing won't be possible," Weir said.
The analyst predicted that "in the end the Israel lobby will drive the policies under [US President Donald] Trump just away they drove the policies under President [Barack] Obama."
According to Weir, the US is "not a neutral player, it won't be a neutral player under the current conditions in which the Israel lobby in the United States dominates US Middle East policies."
She further expressed doubt about the intention of the Al Saud regime for proposing a peace plan.
"It needs to be an agreement from among the parties involved not the Saudis. They are not Palestinians," she said.
"It is the Palestinians who should be speaking and it should be worked out with and from the Palestinians and the Israelis not a different party run by dictators who are now seeking to be very close to Israel for different reasons."
Geoffrey Alderman, another panelist, said with President Trump in the White House, Israel has basically a firm friend, which has altered the dynamic of peacemaking in the Middle East.
The analyst explained that a peace proposal from the White House may not bring peace to Palestine.
Pointing to the recent rapprochement between Saudi Arabia and the Israeli regime, he said, "There is a very slim possibility that the Saudi peace plan could be pushed forward to some sort of formal agenda, formal peacemaking."