Iraq
US axis car bomb attack kills at least 30 in Iraq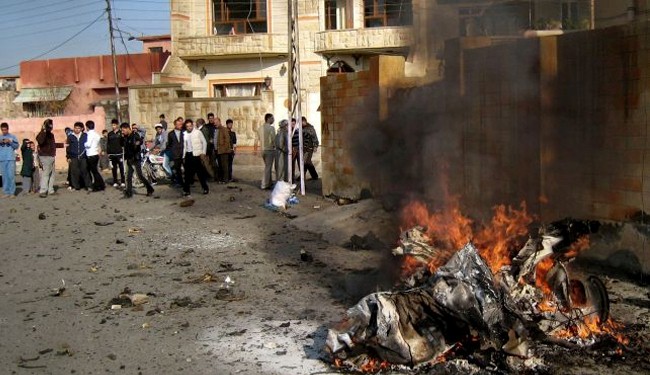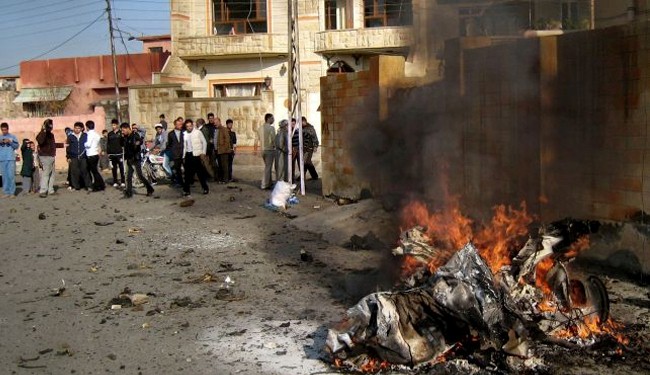 A car bomb in a packed food market north of Baghdad has killed at least 30 people as a surge in violence nationwide has pushed Iraq's death toll for 2013 above 5,800.
At least 30 people were killed and 40 others wounded in the blast, according to a police colonel and a doctor, both of whom spoke on condition of anonymity.
Thursday's attack comes a day after a spate of violence across the country, including a wave of bombings in the capital, killed 59 people and left more than 100 wounded, marking Iraq's deadliest day this month.
The latest explosion went off at around noon (0900 GMT) near a cafe in a food market in the town of Saadiyah, which lies northeast of Baghdad in restive ethnically-mixed Diyala province.
Saadiyah is populated mostly by Faylis, or Kurds, and lies within a tract of disputed territory that is claimed by both the central government and Iraq's autonomous Kurdish region.
Militants frequently exploit poor communication between the two sides' security forces in order to carry out attacks.
Most recently, a suicide bomber targeting a group of pilgrims in the town on November 14, the anniversary of the martyrdom of Imam Hussein (PBUH), killed 32 people.
No group has claimed responsibility for the violence, but militants linked to al-Qaeda often carry out bloody attacks ostensibly in a bid to undermine confidence in the government and security forces.
The rise in unrest has forced officials to appeal for international help in fighting the country's worst bloodshed since 2008, just months before Iraq's first elections in four years.