Iraq
US axis separate bombings leave 19 dead, injure dozens in Iraq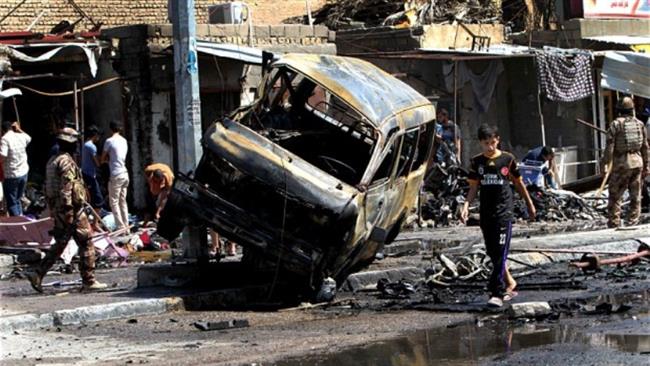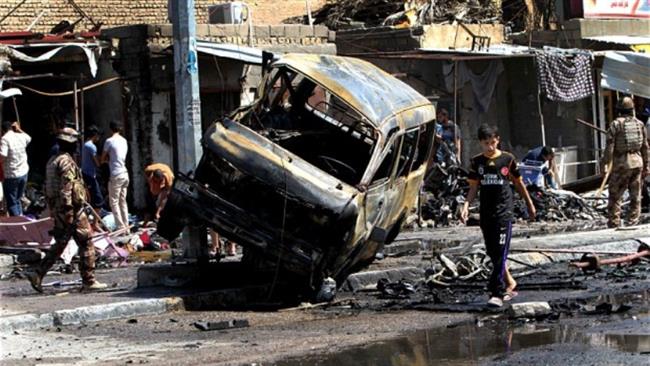 At least 19 people have been killed and dozens injured in separate bombings in Iraq, including a truck bomb attack on Shia fighters in the country, police say.
The deadliest attack involved a bomber who drove his explosives-laden truck into a manned checkpoint near the northern city of Tikrit on Sunday, killing eight Shia fighters and wounding at least 15 others.
Tikrit, situated 130 kilometers (80 miles) north of Baghdad, remains under control of ISIL Takfiri terrorists, though the Iraqi government and Shia groups maintain control of areas and roads leading into the city.
In a separate incident, seven people were killed and 14 others wounded when a car bomb exploded near a chain of car shops in Baghdad's western district of Baiyaa, police said.
Elsewhere, an explosion near an outdoor market in the town of Yusufiyah, located about 32 kilometers (20 miles) south of Baghdad, left two people dead and 10 others injured.
Another bomb blast on a commercial street in Baghdad's southeastern district of Zafaraniyah killed two people and wounded six others.
Meanwhile, authorities discovered four bodies with gunshot wounds to the head and chest in different areas of Baghdad.
Dead bodies lying on the streets have become a common occurrence in recent years amid the widespread sectarian violence engulfing Iraq.
Iraq's overall security situation has worsened over the past few months as the ISIL Takfiri terrorists, of whom many are foreign nationals, have taken control of some parts of the country's northern and western regions.
According to the United Nations, more than 1,100 people were killed and over 1,800 others wounded in terror attacks across the violence-torn Arab state in December 2014, making it the deadliest month since 2008.