Middle East
Syria
US-Backed SDF Forces in Eastern Syria Prevent Civilians' Interactions with Damascus
The US-backed Syrian Democratic Forces (SDF) prevent the civilians in Hasaka province from trade exchanges with Damascus, burn the farms of those who disobey.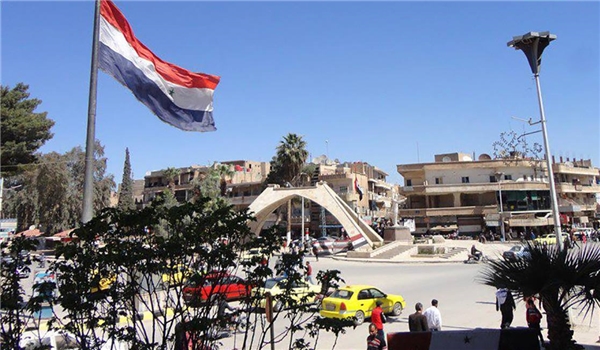 General-Director of Syria's Grains Committee Yousef Qassem said on Thursday that the SDF in Hasaka does not permit the Syrian farmers in the region to sell their wheat to the government centers in Syria.
Meantime, the Arabic-language al-Watan newspaper quoted local sources in Deir Ezzur province as saying that residents of Hasaka have accused the SDF of retaliatory measures against the farmers who refrain from giving their wheat to them, saying that the SDF sets fire on their farms.
A number of civilians were killed in Hasaka recently in extensive fire in vast areas of the province's farm lands.
Sources noted in June that several civilians were killed and wounded in SDF and US attack, and said that the entire regions under the SDF control in Hasaka and Deir Ezzur provinces were the scenes of popular protests against the presence of occupying forces there.
Meantime, the Arabic-language al-Khabour News Website reported that the SDF in Hasaka province prevented civilians from leaving the regions under their control for safe regions controlled by the Syrian Army.
The SDF fighters also asked for the payment of a sum of about 100,000 Syrian liras from any vehicle trying to leave the SDF-controlled region for Hasaka.