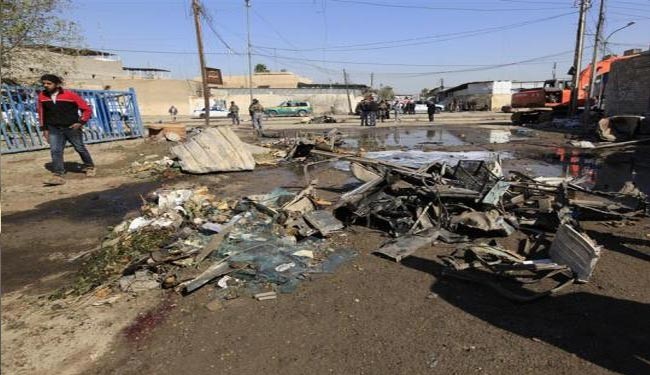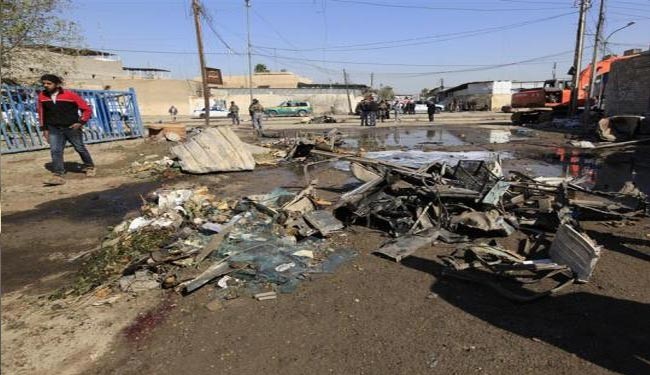 Seven car bombs have gone off across the Iraqi capital of Baghdad, killing at least 13 people in seemingly coordinated terrorist attacks a day after three bombings in the capital's heavily-fortified green zone killed 33 people.
No group immediately claimed responsibility for the Thursday bombings, though al-Qaeda-linked insurgents widely believed to be backed by Saudi Arabia are the chief suspects.
Thursday's bombs were detonated in purely residential neighborhoods of Sadr City, Karrada, Hurriya, Ubaidi and Shaab.
Another explosion killed three people in the commercial Bab al-Sharqie district, near a bridge across the river Tigris leading to the heavily-fortified "Green Zone", home to the prime minister's office and several Western embassies.
The development comes as Iraq's Western city of Falluja is currently surrounded by Iraqi army forces in preparation for a likely ground assault to put an end to a month-long standoff with foreign-backed anti-government insurgents in the city.
The insurgents in Falluja include members of the al-Qaeda-linked terrorist group that calls itself Islamic State in Iraq and the Levant (ISIL), which is also active in the foreign-sponsored insurgency war in neighboring Syria.
"We believe that storming Falluja as soon as possible is much better than the current situation," an unnamed Iraqi security official is quoted as saying in a Reuters report.
"Yes, there will be many casualties, but it's better than this strain on army resources," he added, according to the report.
The official further noted that a ground assault would not begin until security forces finished battling militants in two small towns that are key entry points to Falluja.