Syria
US-backed terrorist SDF forces set free 100s of Daesh terrorists in Syria's Hasakah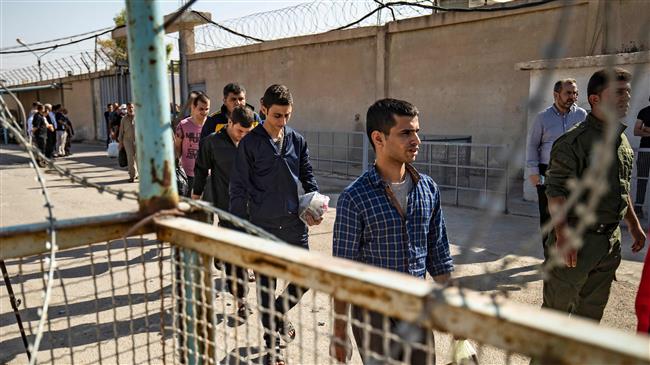 US-sponsored and Kurdish-led militants affiliated with the so-called Syrian Democratic Forces (SDF) have released hundreds of people detained on suspicion of having collaborated with the Daesh Takfiri terrorist group.
The 631 detainees were freed on Thursday from the Alaya detention facility on the outskirts of Qamishli city, located 680 kilometers (420 miles) northeast of the capital Damascus.
They had been held on terrorism charges and were the first batch released in an amnesty deal announced recently by the Kurdish-led forces.
The SDF forces hold tens of thousands of people suspected of links to Daesh and other terror outfits. Most of the detainees are Syrian and Iraqi nationals.
They also hold hundreds of foreign terrorists, whose respective countries refuse to take them back home and their fate has become a diplomatic hot potato.
"All those who were freed are Syrians," Amina Omar, co-chair of the so-called Syrian Democratic Council, said at a news conference in Qamishli.
Those who were freed on Thursday had served at least half of their sentence and were found to have no blood on their hands, she asserted.