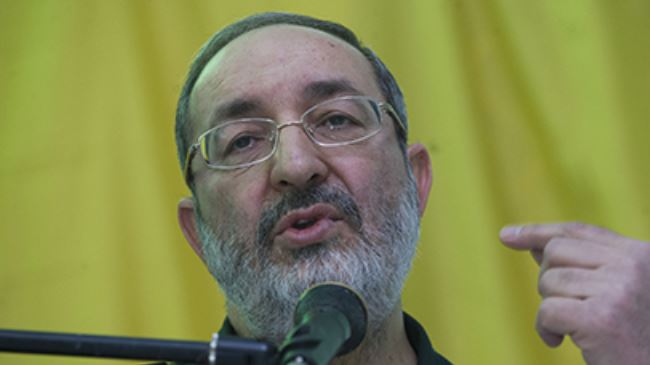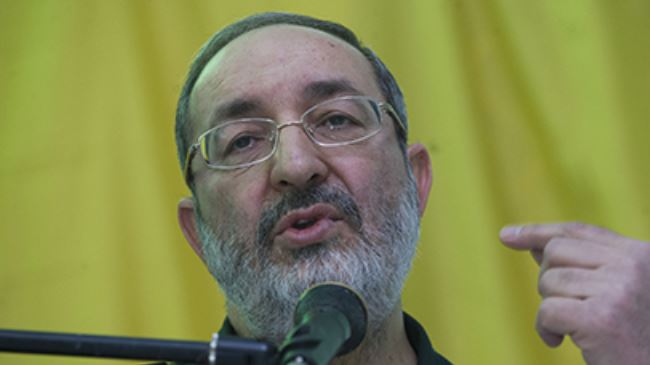 A senior Iranian commander has denounced Washington's egregious support for terrorist groups and its provision of arms for them.
The United States is still backing terrorists in broad daylight and providing them with various arms and assistance, said Brigadier General Massoud Jazayeri, a deputy chief of staff of the Iranian Armed Forces, speaking to Al-Alam News Network.
He described the US government as the arms supplier of the ISIL terrorist group and said Washington's so-called anti-ISIL coalition was a big lie, whose purpose was to strike the axis of resistance in the Middle East region.
"We all know that, over this period, the most damage and casualties in Iraq and Syria, especially in northern Iraq, have been inflicted on civilians," the general noted.
He said Americans had placed arms and hardware consignments in the ISIL terrorists' hands, saying, "It is not far-fetched that the Americans announce that these arms have mistakenly found their way to the ISIL."
"How is it possible that the United States, which possesses accurate satellite information, makes mistake in sending weapon to Kurd fighters?" he asked.
ISIL Takfiri militants made swift advances in much of northern and western Iraq over the summer, after capturing large swaths of northern Syria.
Since late September, the US and some of its Arab allies — Saudi Arabia, Bahrain, Qatar, Jordan, and the United Arab Emirates — have been conducting airstrikes against ISIL inside Syria without any authorization from Damascus or a UN mandate.
Some analysts have long maintained that the United States and its allies have seized on the ISIL threat to target the Syrian government. The US and its allies have been accused of funding and arming the insurgency in Syria.