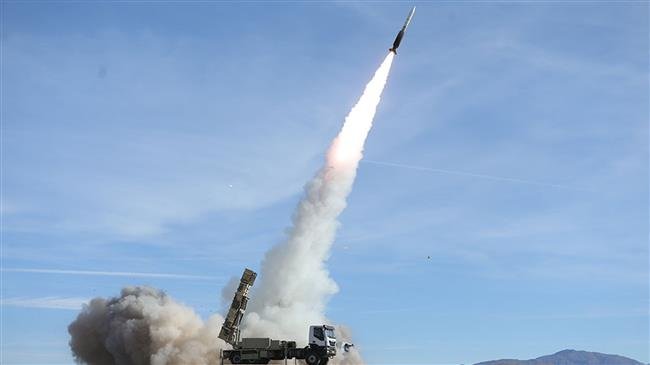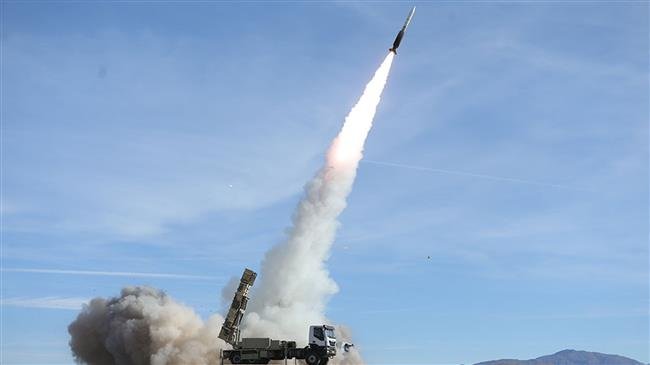 The IRGC Aerospace Commander says the US bases in Afghanistan, the UAE, and Qatar as well as the US aircraft carriers in the Persian Gulf are all within reach of Iranian missiles.
"The US bases around us are within our reach and are easy meat for us," Brigadier General Amirali Hajizadeh said in a televised interview on Wednesday night.
He pointed to the US' Al Udeid Air Base in Qatar, Al Dhafra Air Base in the UAE, and Kandahar Airfield in Afghanistan, saying the bases used to be threats to Iran but are now "opportunities."
The US aircraft carriers in the Sea of Oman, with 40 to 50 fighter jets and 6,000 military personnel, are now within the reach of Iran's ballistic missiles, which have pinpoint accuracy and a range of 700 km, he added.
General Hajizadeh also referred to the Islamic Republic's drone intelligence, saying Iran now knows in which hangar of the Kandahar Airfield the RQ-170 Sentinel — a US unmanned aerial vehicle Iran took control of about seven years ago — had been deployed.
Iran grounded the drone in December 2011 using electronic warfare techniques, as the stealth aircraft was flying over the Iranian city of Kashmar near the Afghan border.
According to the IRGC Aerospace commander, Iran used the reverse-engineered version of the RQ-170 drone to target Daesh positions in Syria and Iraq.