Pakistan
US Blackwater fosters unrest in Pakistan's Balochistan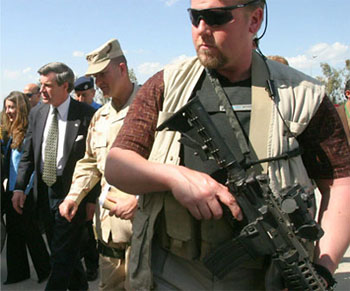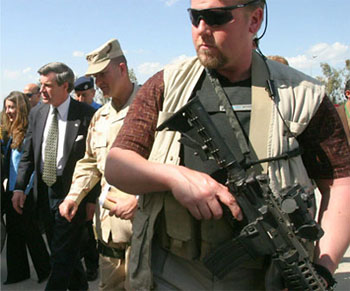 A new confidential document of Pakistani security agencies reveals that a US security company, formerly known as Blackwater, has been involved in fostering unrest and instability in the restive southwestern Pakistani province of Balochistan, Press TV reports.
"The revelations were made by paramilitary forces in a briefing given to the chief minister of Balochistan that the American private company [formerly called] Blackwater, operating from neighboring Afghanistan, is involved in Balochistan's unrest… They are supporting anti-state elements in the province," said Zahid Gishkori, a Pakistani journalist, who has seen the classified report.
The newly-leaked document confirms earlier Pakistani media reports in 2011 that the US security company of Blackwater had launched a grand-scale operation to instigate insurgency and turmoil in Balochistan in an attempt to destabilize the country.
The report casts serious doubts over the veracity of the so-called US war on terror. Thousands of Pakistanis have so far lost their lives in bombings and other militant attacks since 2001, when Pakistan entered an alliance with the US in the so-called war on terror.
Pro-Taliban militants and some Baloch insurgent groups often carry out attacks against security forces as well as civilians in the country's violence-ravaged province of Balochistan and have also managed to spread their influence in various regions of the country despite frequent offensives by the Pakistani army.
A number of Baloch militant groups say they want greater political autonomy and a share of the province's natural resources.
Blackwater is a military company which provides the US federal government with security services. The company changed its name to Xe Services in 2009 and Academi in 2011.
The company is also notorious in Iraq for using aggressive tactics when defending American diplomats and visiting officials. Blackwater agents were involved in a series of deadly shooting incidents that infuriated Iraqi citizens and government.
In September 2007, Blackwater guards killed several Iraqis at Baghdad's Nisour Square, prompting the Iraqi government to expel the infamous security firm.