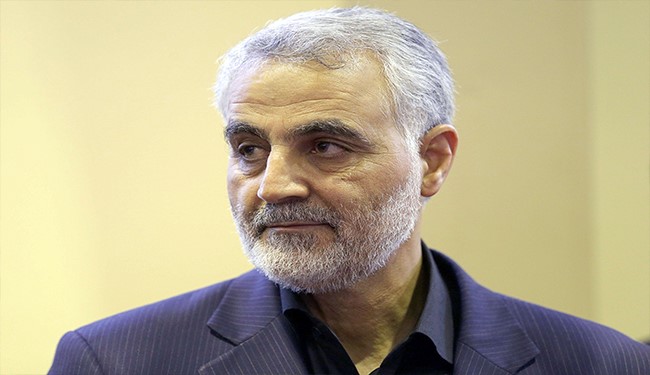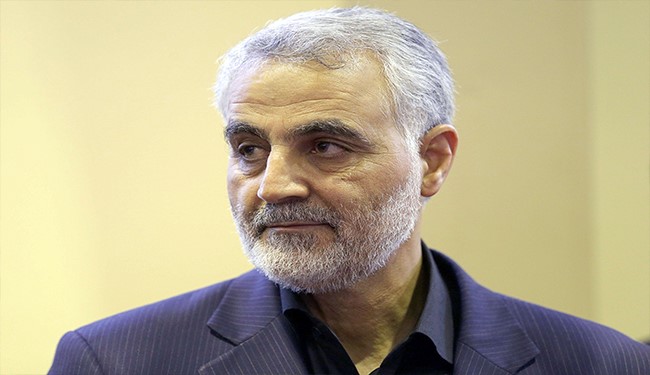 Commander of the Islamic Revolution Guards Corps (IRGC) Quds Force Major General Qassem Soleimani said that US put all its efforts to curb and remove Hezbollah resistance movement but all have proved futile.
The US through an alliance tried to remove Hezbollah in Lebanon but it had neither the power to curb Hezbollah nor formed a successful alliance, General Soleimani said, addressing the IRGC commanders in Tehran on Wednesday.
Hezbollah got stronger to the extent that today, its leadership declares its capability and power openly, he added.
In relevant remarks in July, Seyed Hassan Nasrallah, the secretary general of Hezbollah, said the Lebanese resistance movement was proud of being targeted by the US.
"We are proud that the US is punishing us. This is the same US that will forever remain the Great Satan, whether before or after the (Iran-G5+1) nuclear agreement, because the resistance (group) will defend its territory and this is a resistance against the Zionist project or in better words the Takfiri project," Nasrallah said in a speech.
The comments came days after Washington imposed sanctions on three Hezbollah officials over the group's military operations against Takfiri terrorists in Syria; FNA reported.