Afghanistan
US 'cannot win militarily' in Afghanistan: Top American Commander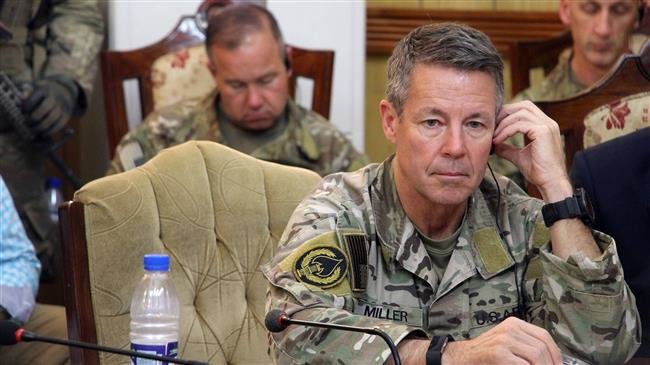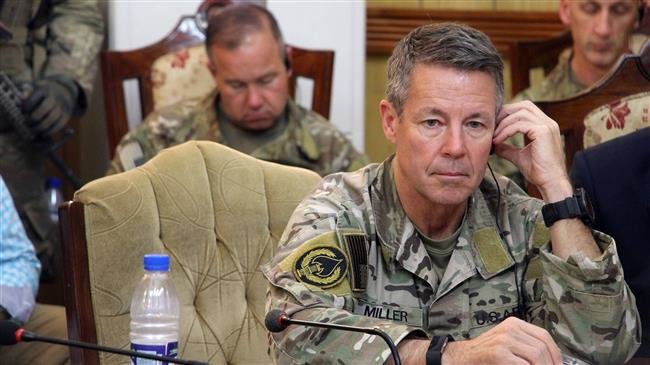 The United States "cannot win militarily" in Afghanistan, General Austin Scott Miller, the top US commander in the war-torn country, has conceded in a recent interview.
The United States — under Republican George W. Bush's presidency — and its allies invaded Afghanistan on October 7, 2001 as part of Washington's so-called war on terror. The offensive removed the Taliban regime from power, but after more than 17 years, the foreign troops are still deployed to the country because the US has failed to defeat Taliban militants.
General Austin Scott Miller made the shocking assessment about the US-led military offensive in Afghanistan in an exclusive interview with NBC News, saying that the Afghan war cannot be won militarily and peace will only be achieved through direct engagement and negotiations with the Taliban.
"This is not going to be won militarily," Miller told the American broadcaster. "This is going to a political solution."
"My assessment is the Taliban also realizes they cannot win militarily," he said. "So if you realize you can't win militarily at some point, fighting is just, people start asking why. So you do not necessarily wait us out, but I think now is the time to start working through the political piece of this conflict."
"We are more in an offensive mindset and don't wait for the Taliban to come and hit [us]," he said speaking from the Resolute Support headquarters building in Kabul.
"So that was an adjustment that we made early on. We needed to because of the amount of casualties that were being absorbed," said Miller who survived a deadly Taliban attack in Kandahar Province last month but General Abdul Razeq, one of Afghanistan's most powerful security commanders, was killed.
Miller's comments reflect several realities portrayed in the latest report from the leading US government oversight agency on Afghanistan which has pointed out that the Afghan government has lost about half of the country's soil to Taliban militants and failed to choke off their primary funding source — the narcotics smuggling.
In its quarterly report for the US Congress released last week, the Special Inspector General for Afghan Reconstruction (SIGAR) said the dire situation in Afghanistan is only deteriorating despite the presence of thousands of American troops on the ground.