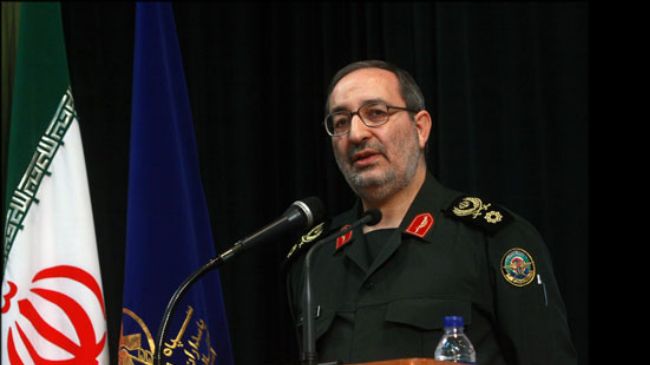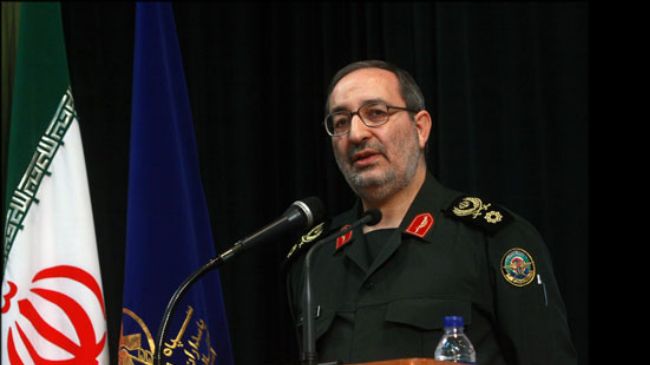 A senior Iranian commander says the Americans are confused about the Islamic Republic's defense power following the country's success in capturing a US spy drone over the Persian Gulf.
"Americans must know that we have necessary capability to take defensive measures and we advise them not to make any trouble for themselves and for others without any reason," deputy head of Iran's Armed Forces Chiefs of Staff Brigadier General Massoud Jazayeri said on Monday.
He added that Iran is able to identify and intercept any aircraft intruding its borders and sometimes warns them to leave its territory in accordance with international regulations.
The commander noted that Iranian scientists are capable of using various technologies in different areas, particularly in defense and military fields, to defend Iran's territorial integrity.
Iran's Islamic Revolution Guards Corps (IRGC) captured a US ScanEagle spy drone over the Persian Gulf waters upon its intrusion into Iranian airspace on December 5.
The drone is a long-endurance aircraft built by Insitu, a subsidiary of Boeing.
This is not the first time that the US has violated Iran's airspace with an unmanned aerial vehicle. In December 2011, the Iranian military grounded a US RQ-170 spy aircraft while it was flying over the eastern city of Kashmar, some 140 miles (225km) from the Afghan border.
Jazayeri further said the capture of US drones which violated Iran airspace has exposed aggressive nature of the US and expressed hope that Washington would stop its aggressive behavior and allow regional nations to live in security and peace.