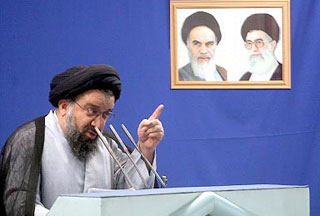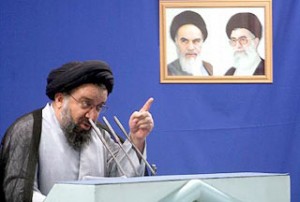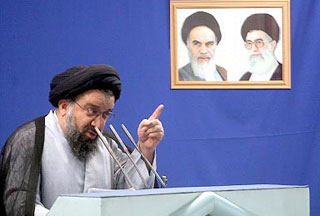 After US Secretary of State Hilary Clinton acknowledged US support for protesters who oppose the outcome of Iran's disputed election, a top official lashes out at the White House.
Tehran's interim Friday Prayers leader Ayatollah Ahmad Khatami, a member of Iran's Assembly of Experts and leading Principlist figure, attacked the US for not understanding Iran's stance regarding foreign interference in its affairs.
His remarks came after Clinton told CNN that the US government did a lot "behind the scenes" for Iranian protesters who staged demonstrations against the June 12 election.
Ayatollah Khatami said the remarks showed that the Obama administration has not learnt its lessons regarding Iran, Fars News Agency reported.
"It is for what you have done [in supporting the protesters] that you are considered a criminal."
Khatami also criticized Paris for its stance regarding Iran's disputed vote and claimed that the "violent crackdown" against the recent unrest in France is a sign of human rights violation in that country.