Syria
"US devised plan to arm Syria militants"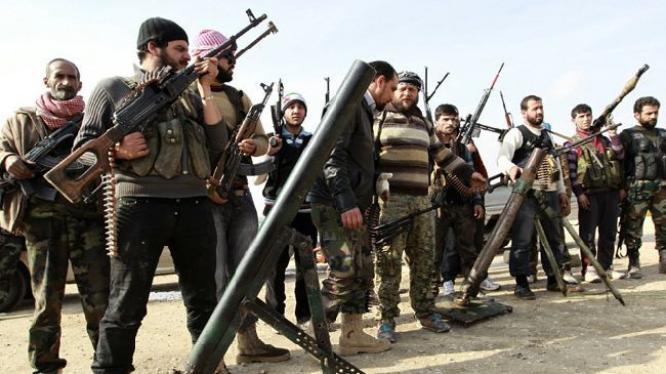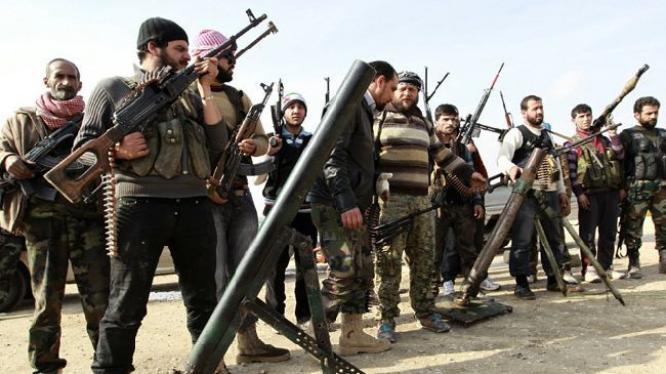 A new report has revealed that a group led by a former high-ranking Pentagon official planned in 2013 to supply the foreign-backed militants operating inside Syria with weapons that were to be financed by a Saudi prince.
According to a report published by the Wall Street Journal on May 18, Washington decided it would press ahead with plans to support the militants in Syria after they faced serious setbacks in the Arab country in summer 2013.
Washington was, however, "worried" that the shipment of arms may end up in the hands of al-Qaeda-affiliated militants in Syria; therefore, it only approved "a modest arms-supply effort."
Nevertheless, a group led by former Pentagon official Joseph E. Schmitz and the notorious US security firm, Blackwater, offered, "on their own," to provide 70,000 Russian-made assault rifles and 21 million rounds of ammunition to the so-called Free Syrian Army (FSA), according to the report.
According to the Journal, the group arranged a weapons shipment from Eastern Europe to be paid for by a Saudi prince, who was not identified in the report. The endeavor, however, was aborted in Jordan when the US Central Intelligence Agency (CIA) interfered to stop the plan.
The new revelation comes as leaders of the foreign-backed Syrian opposition have renewed their appeal for more powerful weapons.
Ahmad Jarba, the head of the so-called Syrian National Coalition (SNC), said on May 7 that the militants operating inside Syria need "efficient weapons… so we can change the balance of power on the ground." Speaking at the US Institute of Peace in Washington, Jarba claimed that such a move would help open the door for a political solution in Syria.
Syria has been gripped by deadly violence since 2011. According to reports, Western powers and their regional allies – especially Qatar, Saudi Arabia and Turkey – are supporting the militants operating inside Syria.