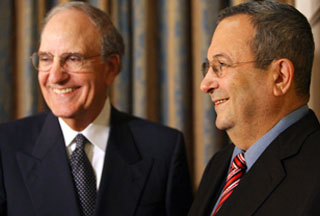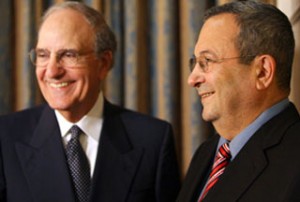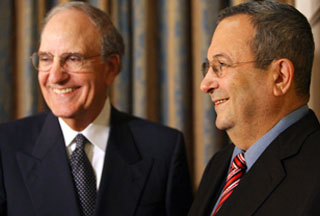 Israeli Defense Minister Ehud Barak after meeting with the US Mideast Envoy George Mitchell says that Tel Aviv is ready to take 'reasonable efforts' towards peace.
"I can tell you that we here are ready to take whatever reasonable effort [is required] to make it happen (regional peace) … and of course, we bear in mind our vital interests, but we understand there are needs of other partners as well," Barak was quoted by The Jerusalem Post as saying after a meeting with Mitchell in Tel Aviv on Sunday.
Mitchell also tried to downplay the growing rift between Washington and Tel Aviv over Israel's new policies and portray them as 'discussions among friends', and 'not disputes among adversaries'.
The two sides have been at odds over several issues including Tel Aviv's insistence on continuing the expansion of settlements in the West Bank.
Israel had earlier promised to freeze settlement construction in the occupied territory but the new Israeli government led by the Likud party says it will continue to expand the settlements to meet the needs caused by the communities' natural growth.
Mitchell said the two sides' negotiations "are intended to help what we share in common: a desire for comprehensive peace in the Middle East that includes Israel and Palestine, Israel and Syria, Israel and Lebanon and normal relations with all countries in the region."