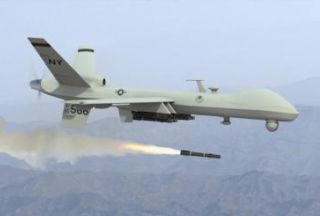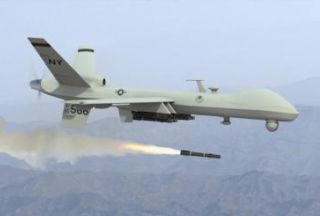 A new US drone attack in a tribal region in northwestern Pakistan, near the country's border with Afghanistan, has killed 11 people, intelligence officials say.
A US drone aircraft fired two missiles targeting a house in Sokhel village in the North Waziristan region on Saturday.
"So far, three bodies have been recovered from the rubble, but the death toll may rise," an intelligence official told Reuters on condition of anonymity.
People are afraid to approach the attack site because at least three more drones are still flying over the area, residents say.
The attack comes a week after another American strike claimed the lives of more than a dozen people in the same area.
North Waziristan has been the scene of repeated US drone attacks over the past years, with US military claiming that the attacks are aimed at hunting down Taliban and al-Qaeda militants.
Since August 2008, US drone attacks on rural areas in Pakistan have killed nearly a thousand people. Islamabad has repeatedly called for an end to the attacks, saying they violate Pakistan's sovereignty.