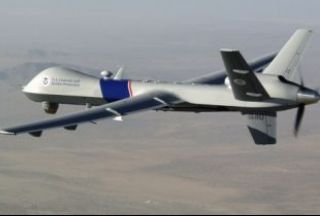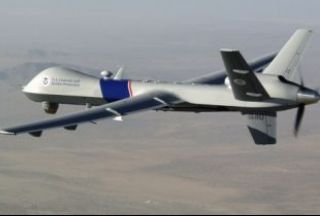 At least 10 people have lost their lives and several others have been injured in a US drone attack in troubled northwestern Pakistan.
A drone reportedly fired three missiles at a house in the Datakhel area of North Waziristan, which was allegedly used by militants. The house has been completely destroyed, a Press TV correspondent reported.
Officials claimed the building was being used by militants, but local sources told Press TV that the house belonged to a tribesman.
Over the past few years, hundreds of people, mostly civilians, have been killed in similar US attacks in the region.
Washington claims the strikes target militants. However, Islamabad has repeatedly condemned the attacks, saying they violate Pakistan's sovereignty.
The issue of civilian casualties has strained relations between Islamabad and Washington with the Pakistani government repeatedly objecting to the attacks.
Despite Islamabad's repeated protests, however, Washington continues its drone attacks on the Pakistani side of the border with Afghanistan, which has led to a strong anti-US sentiment among the Pakistanis.
Almost 1,000 people have been killed in more than 100 CIA- operated drone strikes in Pakistan since August 2008.