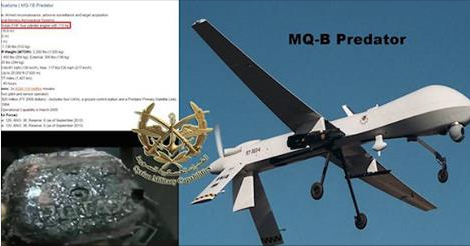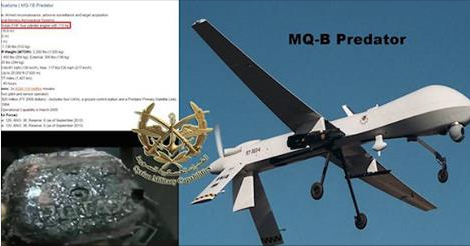 Turkey military sources speaking to Hurriyet Daily said that the drone was an unarmed Predator, which took off from the İncirlik base in the southern Turkish province of Adana.
Syria's military downed a US drone in the country's west because it was snooping in an area where "Islamic State of Iraq and the Levant" (ISIL/ISIS) terrorists are not present, a military source said March 18.
Did the drone come into Syrian territory just to have a picnic?" asked the source, who spoke on condition of anonymity."As soon as it entered Syrian air space, we considered it to be gathering security and military information on Syria's territory," he told AFP.
A Syrian military source told Al-Manar that the Army's air defense systems downed a hostile drone over northern Latakia, over the coastal province of Latakia, a stronghold of President Bashar al-Assad, Syria state media said Tuesday.
The sources added that the Syrian army also detonated the terrorist booby-trapped car rigged with one ton of explosives before its reached Om Tababeer in Homs northern countryside.
The US military confirmed it had lost communication with an unarmed Predator drone on Tuesday over northwest Syria and was looking into the claims it was brought down.
A US-led coalition has been conducting air strikes against ISIS terrorists in Syria since September, but Syria's military said the drone did not appear to be part of that effort.
"The aircraft entered areas where Daesh is not present," the military source said, using the Arabic acronym for the group. He said investigations were ongoing.
The Syrian Observatory for Human Rights monitoring group said the drone was shot down in Al-Maqata, a village near the provincial capital of Latakia.
Syrian Army on Tuesday continued to launch wide-scale military operations against the terrorist organizations across the country, killing large numbers of terrorists and destroying their weaponry, SANA reported.