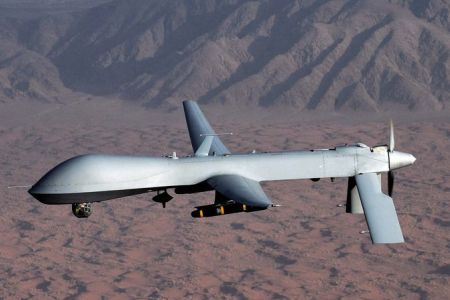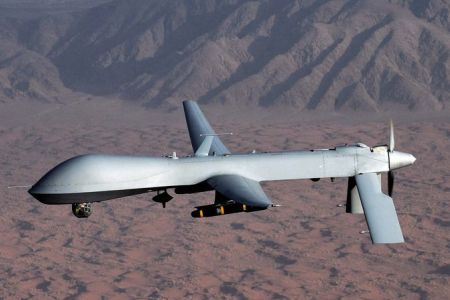 The United States has reportedly put pressure on Pakistani authorities to allow Central Intelligence Agency (CIA) to expand its non-UN-sanctioned drone attacks inside Pakistan.
The Washington Post newspaper said in a report on Friday that the US wants to carry out drone attacks in areas surrounding the Pakistani city of Quetta.
Citing unnamed US and Pakistani officials, the report said Islamabad rejected the appeal, saying the move would be an affront to Pakistani sovereignty.
"You expect us to open the skies for anything that you can fly," a high-ranking Pakistani intelligence official told the daily on the condition of anonymity. "In which country can you do that?"
The report, however, said that Pakistan has agreed to more modest measures, including an expanded CIA presence in Quetta.
It also added that the US is seeking to increase its unauthorized drone attacks in the Pakistan's northwestern tribal belt. The non-UN-sanctioned strikes, which have killed hundreds of people, have accelerated in recent months.
The report says that the drones operated by CIA have carried out more than 101 attacks in the tribal region so far this year.
"If they understand our side, they know the patience is running out," the newspaper quoted a senior NATO military official as saying.
The unauthorized aerial attacks, initiated by former US President George W. Bush, have escalated under President Barack Obama.
Washington claims the airstrikes target militants. However, according to statistics, the attacks have claimed the lives of hundreds of civilians in Pakistan since 2008.
Islamabad has repeatedly condemned the strikes, saying they violate the country's sovereignty.
On Friday, a non-UN-sanctioned US drone attack killed at least four people in the troubled northwestern Pakistan, security officials say.
The aircraft fired two missiles at a vehicle in North Waziristan. The vehicle was completely destroyed in the attack.
Also on Tuesday, at least 20 people lost their lives in a similar attack in Pakistan's northwestern tribal belt.