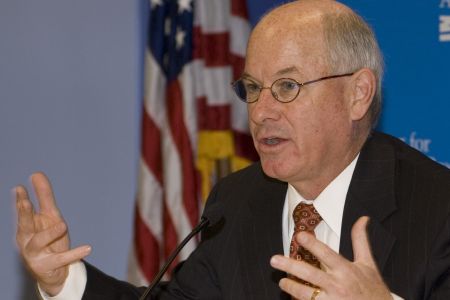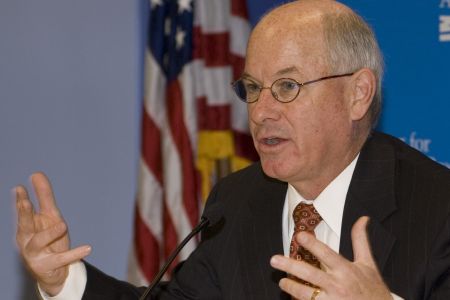 The United States is ready to engage in talks with Tehran on a plan to provide nuclear fuel to Iran in exchange for some of its low-enriched uranium, the State Department says.
"We obviously are fully prepared to follow up with Iran on specifics regarding our initial proposal involving the Tehran research reactor… as well as, you know, the broader issues of trying to fully understand the nature of Iran's nuclear program," Reuters quoted US State Department spokesman P.J. Crowley as saying on Wednesday.
"We hope to have the same kind of meeting coming up in the coming weeks that we had last October," he added.
Senior political directors from the countries of the P5+1 group — Britain, China, France, Russia, the US, and Germany — met Iranian officials in Geneva in October 2009 to discuss a fuel swap.
Under a deal brokered by the International Atomic Energy Agency, Iran would have sent some of its low-enriched uranium to Russia and France for further enrichment into fuel for the Tehran research reactor, which produces radioisotopes for cancer treatment.
Washington is making the call for a new round of talks with Tehran on a nuclear swap deal despite the fact that it disregarded the Tehran declaration and pushed for a UN Security Council resolution imposing sanctions on Iran over its nuclear program. The resolution was ratified on June 9, despite strong opposition from Brazil and Turkey — both temporary members of the council.
The foreign ministers of Iran, Turkey, and Brazil signed a declaration in Tehran on May 17, according to which the Islamic Republic would ship 1200 kilograms of its low-enriched uranium to Turkey to be exchanged for 120 kilograms of 20 percent enriched nuclear fuel rods to power the Tehran research reactor.