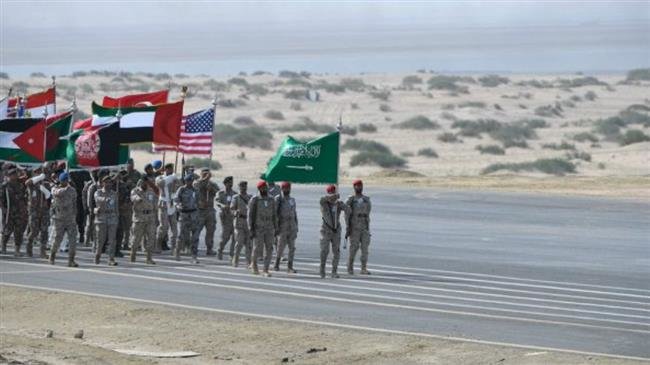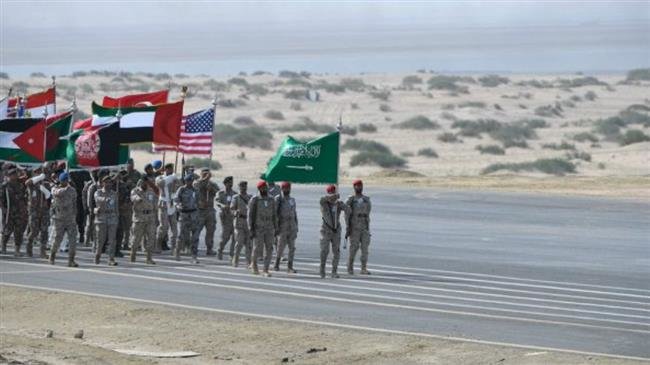 The United States hosted a meeting of top Arab diplomats in New York on Friday to push forward a plan to establish a NATO-like regional alliance to confront Iran.
US Secretary of State Mike Pompeo met with foreign ministers from Egypt and Jordan as well as six Persian Gulf Arab countries, including Saudi Arabia, the United Arab Emirates, Bahrain, Kuwait, Oman, Qatar, to discuss the formation of the so-called "Arab NATO."
The State Department said in a statement that the participants in the meeting had all underlined "the need to confront threats from Iran directed at the region and the United States."
The foreign ministers, the statement read, had "productive discussions" on creating what is to be known as the Middle East Strategic Alliance (MESA).
However, it is generally believed that a diplomatic standoff between Qatar and a Saudi-led quartet of countries is still hampering the formation of the anti-Iran alliance.
Following Friday's meeting with Pompeo and other regional peers, Qatar's Foreign Minister Sheikh Mohammed bin Abdulrahman Al Thani said that a regional alliance envisioned by the US would not work unless the issue of the Saudi-led blockade on Doha was resolved.
"This gathering is important. But we need to address the challenges among these countries," he said, adding, "The real challenge facing the US-led alliance is to solve the [Persian] Gulf crisis."
He also complained that the Persian Gulf crisis remained at a "stalemate" and that the Persian Gulf Cooperation Council was currently in "a sort of complete paralysis."
The Qatari foreign minister further stressed that there had been "no progress" in resolving the dispute with Saudi Arabia.