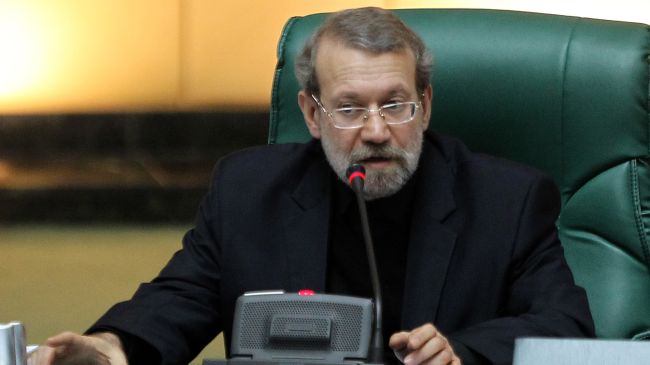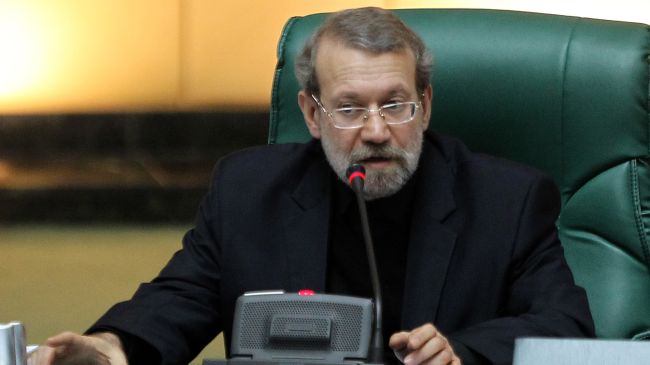 Following the two recent terrorist attacks in Iran and Lebanon, Iranian Majlis Speaker Ali Larijani says the United States is involved in new adventurism in the Middle East.
"It is perceived that, after the measures pursued by the US to exert pressure on the Iranian nation, they (the Americans) will also carry out acts of terror, both in our country and in Lebanon," Larijani said in an open session of the Majlis on Sunday.
He added that the recent terrorist attack in the southeastern Iranian port city of Chabahar was carried out on the directives of the intelligence services of other countries.
He urged Iranian officials to remain vigilant and seriously pursue the issue to prevent such events in the future.
On Friday, a terrorist detonated his explosives-laden vest near Imam Hussein (PBUH) mosque in Chabahar, killing two Basij forces and injuring four other people.
At least eight people were also killed and more than 78 others injured in a car bomb explosion in the Lebanese capital, Beirut, on Friday.
The intended target of the attack in Lebanon remains unclear. The explosion occurred near the headquarters of the Phalange, a Maronite Christian party. Several buildings were damaged and many cars were set on fire as a result of the blast.
The top Iranian parliamentarian stressed the importance of closely monitoring events and called on Iranian security officials to pay heed to such plots.