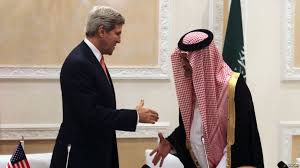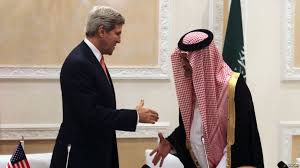 Press TV has conducted an interview with Sara Flounders, the co-director of the International Action Center, in New York, to discuss Saudi Arabia's fresh air strikes on Yemen despite a "ceasefire" announced by Riyadh last week.
This is a rough transcription of the interview.
Press TV: Despite the 5-day pause announced by Saudi Arabia, it has been violated at the onset, why is it that Saudi Arabia doesn't respect its own truce?
Flounders: Saudi Arabia has no respect for the rights of anyone and so it is hardly surprising that they are not respecting the truce that they themselves have agreed to. The entire attack on the people of Yemen is completely criminal, illegal by every standard. The bombardment [is] absolutely outrageous. So, the fact that Saudi Arabia is not respecting the truce… may have no respect for the people of the region, nor for their own population.
Press TV: No doubt that Saudi Arabia is violating the international humanitarian law by going to war even without a clear UN mandate, but then again, why doesn't the United Nations do anything about it?
Flounders: The UN does not do anything about it because that would… Who is really backing the Saudi attack every step of the way, of which not one bombing campaign would be possible is the US. The entire infrastructure in Saudi Arabia and especially its military, telecommunications surveillance, the operation of its jet aircraft, of its bombing, is all handled by the US – trainers, advisers, contractors, every step of the way.
A Saudi jet could not fly without being in communication with US surveillance. So, and that is the purpose that Saudi Arabia has played for years with the US. So, the same thing operates within the United Nations that Saudi Arabia has a real protector in the UN in its criminal war and that is the US. And really, this bombing is taking place with full US connivance and agreement.