Syria
US, Israel-backed and financed FSA target civilians again in Damascus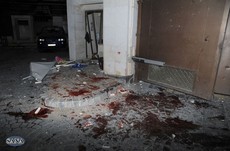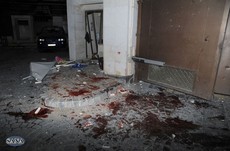 24 people, seven of them children, were killed in the town of Qatana southwest of Damascus after a man driving a car blew himself up, Syrian News Agency SANA reported.
The suicide attack, which hit a residential area near Mikhail Semaan School in Qatana, also caused material damage to the region.
On Wednesday three terrorist attacks targeted the main entrance of the Syrian Interior Ministry in Kafr Sousa region in Damascus, killing five people and wounding 23 others.
Al-Nusra terrorist group claimed Thursday responsibility for the Interior Ministry attacks that fell only few hours after the so-called "Friends of Syria" officially recognized the "Syrian National Coalition" opposition group as the representative of the Syrian people and corroborating this step with financial support.
Another bomb that was planted in a Taxicab in Mazzeh neighborhood in Damascus killed three people including a woman and her child, and wounded eight others. Journalist Anmar Yassin Mohammad, who works at the Syrian News Center, was also killed in the attack.