Syria
US-israel backed ISIL Executes Own so-called Security Commander in Syria's Raqqa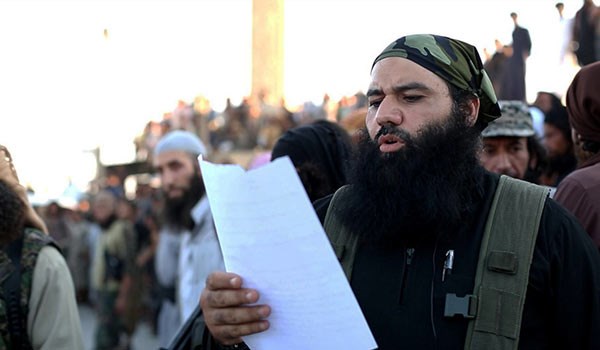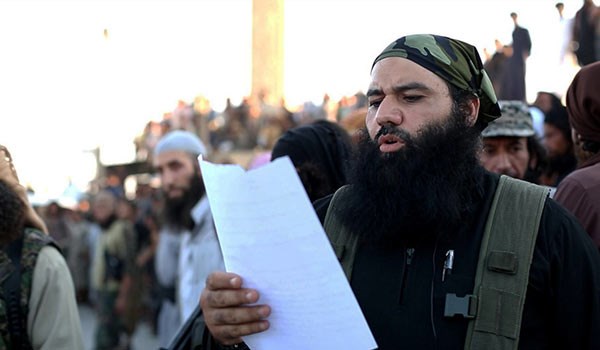 The ISIL terrorist group has executed one of the group's security commanders in the ISIL's self-proclaimed capital, Raqqa, on charges of assisting people to escape terrorist-held regions, local sources disclosed.
The sources said that ISIL killed one of the commanders of al-Moqs checkpoint at the Western entrance of Raqqa city on charges of helping people leave the Caliphate's territories.
ISIL's Security Council had previously arrested the commander on the same charges, the sources added.
They went on to say that ISIL has considered strict security measure to prevent people from leaving Raqqa city, changing its checkpoints' commanders after a recent mass fleeing of people from the city.
People in Raqqa are not even allowed to move inside the ISIL-held regions without the group's license.
Local sources disclosed last week that the ISIL replaced local commanders in Raqqa with the foreign members of the group to run sensitive posts in Syria's Northeastern province.
The sources said that Abu Saraqib al-Maqrebi from Morocco was appointed as the security chief of al-Tabaqa town in Western Raqqa.
Al-Maqrebi was replaced with a Syrian member of ISIL that was already arrested on charges of financial corruption.
Abu Jandal al-Mesri from Egypt was also appointed as ISIL's Intelligence Chief, the sources said adding that al-Mesri replaced Abu Ahmad al-Souri.
Abu Mohammad al-Jazrawi from Algeria was appointed as ISIL's Hasaba (monitoring) Chief while the previous chief was also a Syrian.
Syrian analyst Javad al-Ala said that these changes have roots in ISIL's distrust in its local forces, adding, "ISIL is carrying out preemptive measures to prevent any leak in its security structure. Separating Syrian forces from non-Syrians will possibly end in severe internal crisis in the group."