Syria
US-israel backed ISIL Finally Admits Defeat in Kobani, Threatens New Assault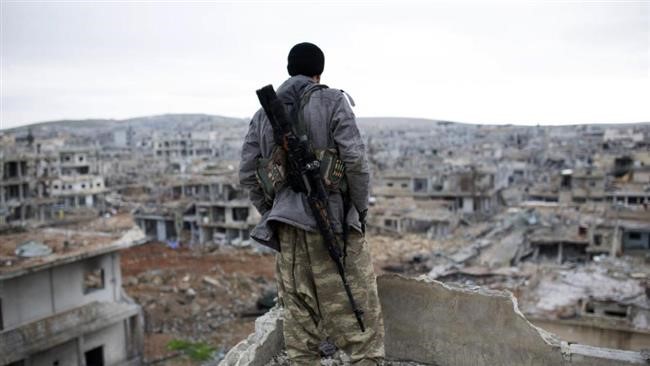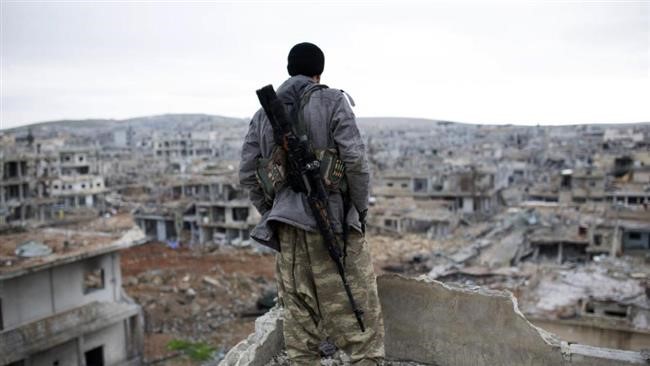 The ISIL Takfiri militants have accepted defeat in Kobani, threatening a fresh attack against the strategic Syrian border town nearly a week after Kurdish fighters managed to liberate the embattled area from the terror group's grip.
In a video released by pro-ISIL media outlets, militants with the ISIL terror group pledged to defeat the People's Protection Units known as the YPG, which are the main Kurdish forces in Syria.
"A while ago we retreated a bit from Ayn al-Islam because of the bombardment and the killing of some brothers," said a masked militant, using the group's declared name for Kobani, which is known in Arabic as Ain al-Arab.
Kurdish fighters seized the town on the border with Turkey on January 26, after more than 100 days of fierce fighting with the ISIL.
The Takfiri terrorists, however, are still scattered throughout the southeastern and southwestern suburbs of Kobani.
Videos and photos coming from inside Kobani show extensive destruction, streets filled with rubble and deserted neighborhoods.