Human Rights
Syria
US, Israel-backed terrorists in Syria film new chemical test, threaten to poison water supply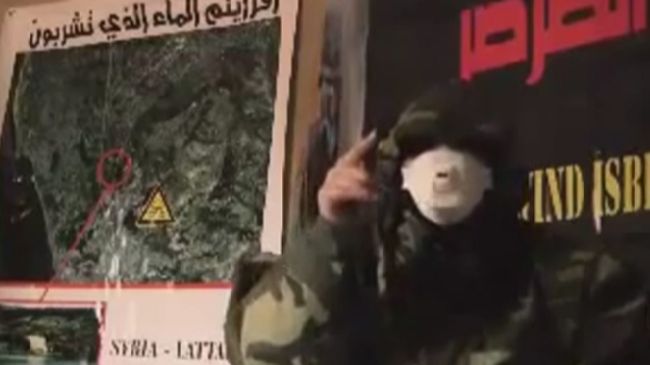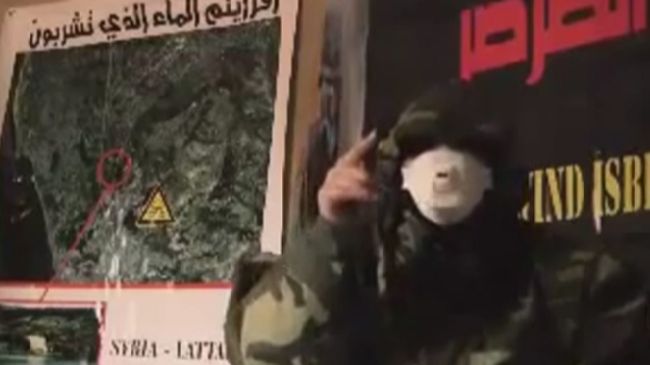 The troubling video posted on video-sharing website YouTube shows what appears to be members of the foreign-backed militant group that calls itself the Free Syrian Army, testing chemical weapons on lab rabbits.
The men force a rabbit to drink water contaminated with a lethal mixture to demonstrate what would happen if the militants poisoned the country's water supply.
In the footage, whose authenticity Press TV could not verify, the militants threaten to kill all Alawite Shias and pro-government Syrians.
The militant group had earlier released the video of another experiment, in which they killed lab rabbits by exposing them to poison gas.
On December 3, US President Barack Obama claimed that Syrian President Bashar al-Assad intended to use chemical weapons against the militants.
Syria has rejected the allegation, and raised concern that that certain countries might deliver such weapons to the terrorists.
The country's ambassador to the United Nations, Bashar Ja'afari, also stated that Syria will not use chemical weapons under any circumstances.
On Saturday, Russian Foreign Minister Sergei Lavrov assured that Syria's chemical stockpiles have been concentrated in one or two centers and are under the government's control.
"Our American colleagues acknowledge that the main threat is if (the chemical weapons) are seized by the insurgents," he stated.
Since March 2011, many people including large numbers of army and security personnel have been killed in Syria by terrorists who, backed by certain Western states and their regional allies, have been trying to topple the government.
Several international human rights organizations have accused the militants of committing war crimes.