Syria
US-israel backed terrorists mortar shells kill two Syrians in Damascus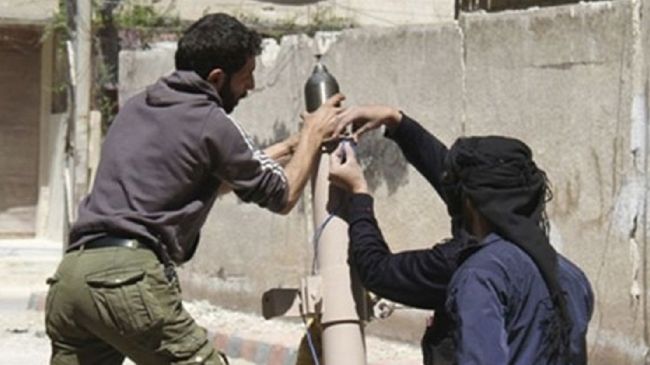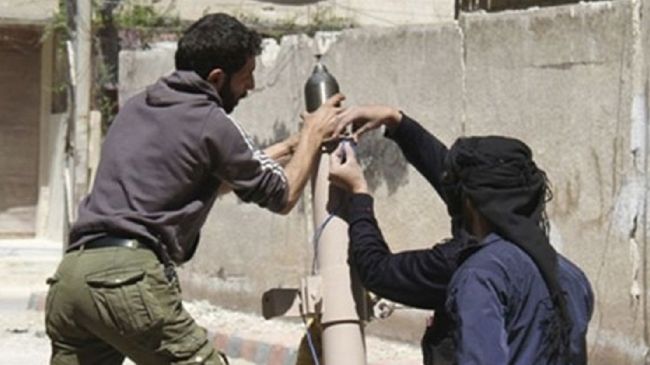 Foreign-backed militants in Syria have carried out new mortar attacks against populated areas in the capital, Damascus, killing at least two civilians.
One of the mortar shells landed on Damascus Opera House in the al-Abbasyeen neighborhood, injuring five civilians in the area, Syria's state news agency, SANA, reported on Sunday.
Citing a source at Damascus Police Command, the report added that a second mortar shell struck al-Ghassani neighborhood in the same area, injuring at least three residents and damaging nine vehicles and a house.
The latest attack came as civilian quarters of the Syrian capital have been targeted with mortar fire for the second consecutive day.
Nearly two dozen other civilians in Damascus were injured by militant mortar fire a day earlier.
Cities and towns across Syria have frequently come under mortar and rocket fire by foreign-sponsored militants since crisis erupted in the Arab country over three years ago.
The latest militant attacks on civilian areas come after the Syrian army liberated and purged a number of strategic areas interrupting major supply lines of the armed militants across the country.
Meanwhile, militants in Syria have been urging the Obama administration to equip them with advanced weapons including surface-to-air missiles.
Syria has been gripped by crisis since March 2011. Syrian President Bashar al-Assad has pledged that his country would strike terror "with an iron fist."