Syria
US, Israel-backed Terrorists Target and Set Fire to Schools Since They Are The Greatest Enemies of Knowledge,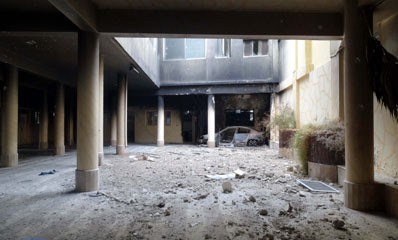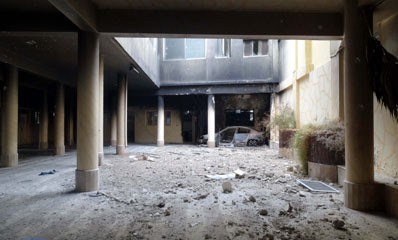 "Hand by Hand, to Build the Future", a motto with a drawing of two children, male and female, holding each others' hands on a wall still standing in a destroyed school in Daraya, Damascus Countryside.
The motto and the drawing didn't match the aspirations of the mercenary terrorists who stormed the al-Ebaa al-Arabi Primary school.
The school is one of dozens of schools transformed by the terrorists into hideouts to commit their crimes.
Volume of destruction clearly indicates the savagery of terrorists, fire set to many halls, benches burnt and reduced to ash, other halls were transformed into dens, where terrorists studied and planned their terrorist acts.