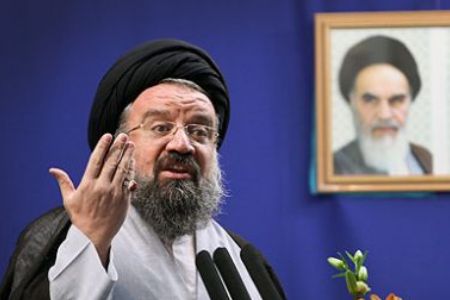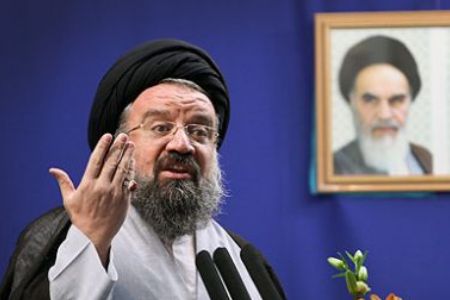 A top Iranian cleric says the US and Israel are no longer invincible as Washington remains bogged down in wars and Tel Aviv has suffered major defeats by Lebanese and Palestinian resistance.
"Today, the US is mired in the quagmires of Afghanistan and Iraq and the notion that Israel is unbeatable no longer holds true," Ayatollah Ahmad Khatami said during sermons of Eid al-Adha prayers on the grounds of the University of Tehran on Wednesday.
"The 33-day Lebanese resistance and the Gazans' 22-day [resistance] proved that the Zionist regime (Israel) is on the verge of decline," he added.
He also lauded the high stature of the Islamic Revolution throughout the world.
Ayatollah Khatami said the Islamic Revolution had two major outcomes; it created a "wave of awareness" and shattered the illusion of superiority of big powers.
He also congratulated the Iraqi people over reaching a deal to establish a national unity government and said the eight-month deadlock in the country was finally broken through solidarity between the Iraqi government and people.
He reiterated that the United States did not seek peace and security in Iraq, warning that persistence of insecurity in Iraq could engulf the entire region if people and leaders in the region do not practice vigilance.