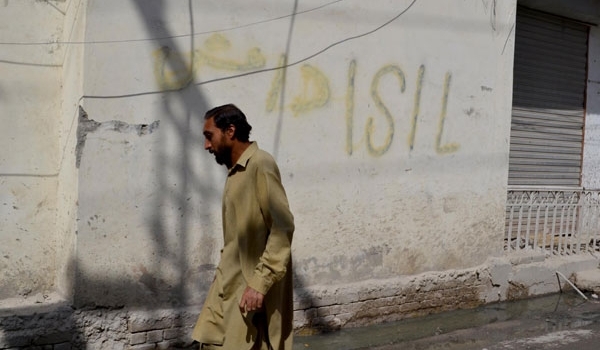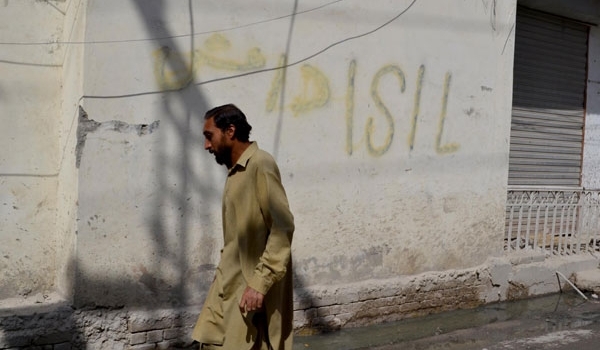 The ISIL terrorist group is preparing for large-scale terrorist operations and massacre of the Shiite Muslims in Pakistan through Pakistan's Sipah-e-Sahaba and its military wing Lashkar-e-Jhangvi.
Sipah-e-Sahaba and Lashkar-e-Jhangvi and other terrorist groups supporting the ISIL which have direct links with the Taliban and Al-Qaeda play the main role in the spread of terrorist operations in Pakistan and massacre of the Shiites in the Muslim country.
The Shiite Muslims played a very important role in the independence of Pakistan from India and due to their high political status they became target to the ISIL and Saudi plots in a bid to weaken them.
The ISIL which operates in Syria could not penetrate into Pakistan, but supporters of the group were looking for reinforcing their positions in Pakistan's big cities.
Pakistan has arrested 35 ISIL supporters so far; a Pakistani provincial commander in Sindh province announced that the ISIL supports the massacre of Shiites in Pakistan and 25 militants who launched a terrorist attack on a bus carrying Shiite pilgrims in the city of Karachi had been influenced by the ISIL to commit the crime.
Some Pakistani media reported that the ISIL has distributed leaflets among people in Karachi explaining the objectives of its terrorist attacks. The ISIL has opened an office in the outskirts of Karachi.
ISIL has conducted several terrorist operations in Pakistan so far as follows:
1-On March 18, the pro-ISIL militants attacked a school in Nazimabad district of Karachi city
2-On March 20, Buhari sect mosque was attacked by ISIL supporters during Friday prayers which left two people killed and four others wounded
3-On April 24, a Pakistani human rights activist named Sebin Mahmoud was assassinated by pro-ISIL militants
The supporters of the ISIL have also attacked the naval and army bases as well as police stations.
On October 13, Police Chief of Pakistan's Sindh Ghulam Haider Jamali disclosed close cooperation between the ISIL and Lashkar-e-Jhangvi terrorists groups in massacring Shiite Muslims in Pakistan.
"The ISIL terrorist group is closely linked to the Wahhabi group of Lashkar-e-Jhangvi and it has helped other terrorist groups to carry out terrorist attacks in Sindh province," the Urdu-language version of Dawn newspaper quoted Jamali as saying.
He pointed to the capture of the terrorists who recently attacked a bus carrying Shiite pilgrims in the city of Karachi, and said, "The arrested culprits have confessed to conducting 37 terrorist attacks in Pakistan."
International organizations and rights groups have urged the Pakistani government to take decisive actions against the forces involved in the targeted killings and massacre of Shiite Muslims.
Sipah-e Sahaba's goal is to primarily deter major Shiite Muslim influence in Pakistan.
The organization was banned by President Pervez Musharraf in 2002 as a terrorist organization under the Anti-Terrorism Act of 1997. In March 2012, the government of Pakistan banned Sipah-e-Sahaba again.
The Supreme Court of Pakistan removed this ban in November 2014.
The Lashkar-e-Jhangvi or "Army of Jhangvi" is an offshoot of Sipah-e-Sahaba and a militant organization based in Pakistan with limited operations in Afghanistan.
The Lashkar-e-Jhangvi was founded by former SSP activists Riaz Basra, Malik Ishaq, Akram Lahori, and Ghulam Rasool Shah.
Lashkar-e-Jhangvi has been behind some of the most violent attacks on Shiite Muslims in recent years.
Lashkar-e-Jhangvi was banned in Pakistan in 2001. It is accused of killing hundreds of Shiite Muslims in Pakistan.