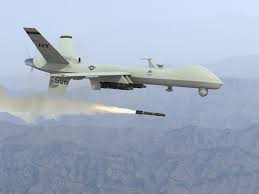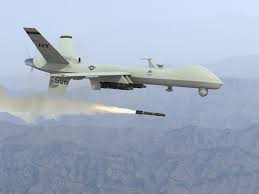 A human rights group says that a recent US assassination drone attack that targeted a wedding ceremony in Yemen killed a dozen civilians and no "al-Qaeda operatives."
Human rights charity group Reprieve said it has collected some exclusive video, photographs and testimonies about the attack, which was carried out on December 12, 2013.
The video and pictures were provided by Yemeni journalist Nasser al-Sane.
"You cannot imagine how angry people are (about the strike)," the Yemeni journalist said. "They turned a wedding into a funeral."
The United States claims that the attack was targeting al-Qaeda operatives in the region, including an individual identified as Hawqui Ali Ahmed al-Badani.
The UK-based rights group, however, argues that Badani operates in a distant region of Yemen and has no connection to the villagers affected by the strike. Reprieve added that the victims were simply guests going to a wedding.
"In bombing a wedding, the US government has demonstrated that they either don't know or don't care who they were targeting. As a result, 12 innocent lives have been lost and many more destroyed," said Reprieve investigator Baraa Shiban.
Washington has been forced to launch an investigation into the strike, one of the many controversial US drone attacks, which more often than not result in the death of civilians.
"These continuing drone strikes don't bolster anyone's security. They only serve to alienate the Yemeni people and undermine the rule of law. We can only hope that the US administration's internal investigation is robust and that it results in needed policy change and reparation for those affected," Shiban stated.
The United States often uses its assassination drones to hit targets in Yemen and some other countries, including Pakistan and Afghanistan.
Washington claims that the drones target "militants," but the facts on the ground show that civilians are frequently killed in the airstrikes.