Iran
Latin America
US Law on Iran's Influence in Latin America Part of Iranophobia Campaign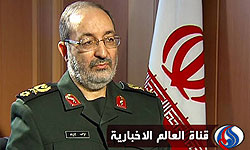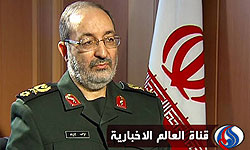 A senior Iranian military commander dismissed the significance of the new US law against Iran, and stressed that Washington's hue and cry about efforts to block Iran's influence in Latin America is part of the US campaign to spread Iranophobia in the world.
"The media hype and certain commentaries which have been inspired by the western and Zionist political, intelligence and security sources about Iran's use of the Latin American states as a platform for infiltration, penetration and attack on the US soil are part of the Iranophobia scenario and (efforts) to convince the public opinion and prepare grounds for global consensus on (the need for taking) threatening action against the Islamic Republic of Iran," Deputy Chief of Staff of the Iranian Armed Forces for Basij and Defense Culture Brigadier General Massoud Jazzayeri said Sunday.
The commander stressed that "the Untied States' arrogant nature" was the reason why the US has interpreted the growth in the number of Iranian embassies in Latin America and the strong enthusiasm of the Latin American states for the expansion of their ties with Iran as a "threat to the US".
He further reiterated that the US cannot block the promotion of the Iranian nation's anti-arrogance discourse among freedom and justice-seeking nations of the world, the American nation in particular.
His remarks came a few days after US President Barack Obama enacted a law to counter Iran's growing relations with the Latin American countries.
The so-called Countering Iran in Western Hemisphere Act, passed by the US lawmaker, requires the US Department of State to develop a strategy within 180 days to address Iran's growing presence and activity in Latin America.
It also calls on the Department of Homeland Security to bolster surveillance at US borders with Canada and Mexico to prevent what it called as "operatives" from Iran, the Islamic Revolution Guards Corps, the IRGC's Quds Force, Hezbollah or any other organization from entering the US.
Iran has opened six new embassies in Latin American countries since 2005 -bringing the total to 11 – and 17 cultural centers.
Since taking office in 2005, Iranian President Mahmoud Ahmadinejad has expanded Iran's cooperation with many Latin American states, including Venezuela, Bolivia, Ecuador and Cuba.
Iran's strong and rapidly growing ties with Latin America have raised eyebrows in the US and its western allies since Tehran and Latin nations have forged an alliance against the imperialist and colonialist powers and are striving hard to reinvigorate their relations with the other independent countries which pursue a line of policy independent from the US.