Iraq
Middle East
US-led Coalition Not Serious in Fight against ISIL: Ammar Hakim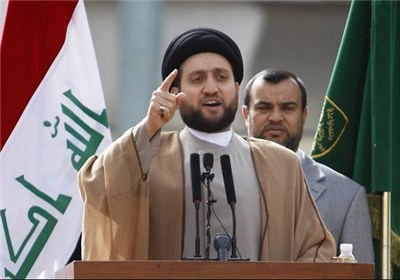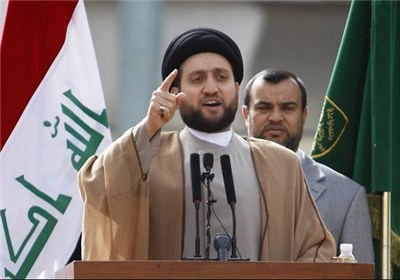 Head of the Islamic Supreme Council of Iraq (ISCI) Ammar al-Hakim cast doubts over the sincerity of the US-led coalition against the Islamic State in Iraq and the Levant (ISIL) terrorist group and described the military alliance as "ineffective".
"We are not satisfied with the international coalition's strategy for Daesh (ISIL) and feel that many of the countries participating in the coalition are not serious (in fighting the group)," Hakim said in a speech, released on Wednesday night.
These countries do not make an effective contribution to the anti-ISIL fight and their participation is just a show, he added.
"It is not reasonable that the most powerful countries in the world, who have participated in a coalition against a terrorist group, are not able to block the movements of the group," the cleric noted.
The US said on September 5, 2014 that it had created a "core coalition" to battle the ISIL militants in Iraq, calling for broad support from allies and partners around the world.
However, ISIL militants, who are believed to be supported by the West and some regional Arab countries, made swift advances in much of northern and western Iraq.
This is while a combination of concentrated attacks by the Iraqi military and the volunteer forces, who rushed to take arms after top Iraqi cleric Ayatollah Ali al-Sistani issued a fatwa calling for fight against the militants, have blunted the edge of the ISIL offensive.