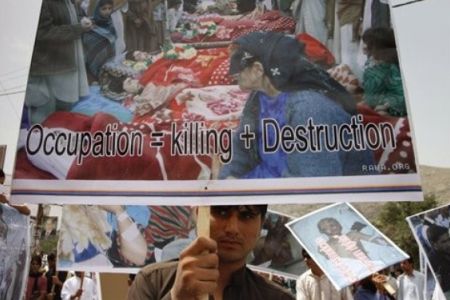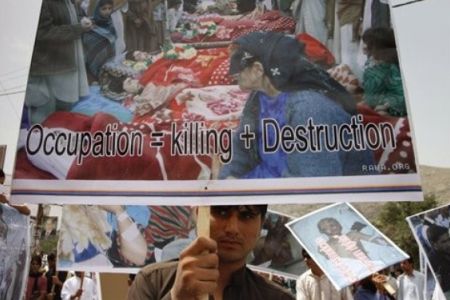 US-led foreign troops have killed three Afghan civilians, a woman and two children, during an operation in the western province of Farah.
NATO's International Security Assistance Force (ISAF) said in a statement on Saturday that the trio were "accidentally killed" on Friday.
"A civilian woman and two children were accidentally killed when a coalition force air weapons team engaged the insurgents," said the statement, quoted by AFP.
NATO claimed its forces also killed six militants and detained several suspected Taliban-linked operatives.
"We deeply regret what occurred on yesterday's operation," US Colonel Rafael Torres said, adding that an investigation is underway into the deaths.
The overwhelming majority of civilian deaths and injuries in the Afghan war have prompted protests against the presence of foreign troops in Afghanistan.
The UN has put the number of civilian casualties at nearly 1,300 so far this year. It blames a quarter of the deaths on foreign troops.
Civilian casualties surged by 31 percent in the first six months of 2010, according to the United Nations. Casualties among children also rose by 55 percent.