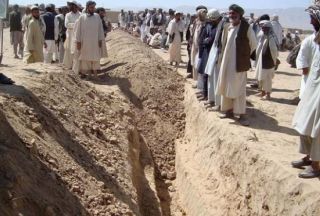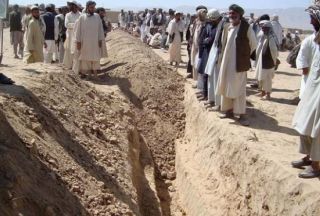 At least 16 Afghan civilians have been killed in two separate incidents in Afghanistan amid growing concerns over persistence of high civilian casualties in the country.
Foreign troops killed eight civilians inside their houses during an operation in the Kandahar province, a Press TV correspondent reports.
Meanwhile, in the restive Ghazni province, eight more civilians, including women and children died in a bomb blast that went off in a minivan. The police have blamed the attack on Taliban militants.
The fresh violence comes amid rising casualties of foreign troops in the country.
CIA Chief Leon Panetta admitted Sunday the Afghan war has proven to be much harder and longer than anticipated.
Panetta also alluded to serious problems in the US-led war and that the Taliban are gaining an upper hand in the battle.
Civilians have been the main victims of violence in Afghanistan, particularly in the country's troubled southern and eastern provinces. Thousands of civilians have lost their lives either in US-led air strikes or in the Taliban-led militancy across the violence-wracked country.
The US-led the invasion of Afghanistan was launched with the official objective of curbing militancy and bringing peace and stability to the country. Nine years on, however, US and Afghan officials acknowledge that the country remains unstable as civilians continue to be the biggest victims.