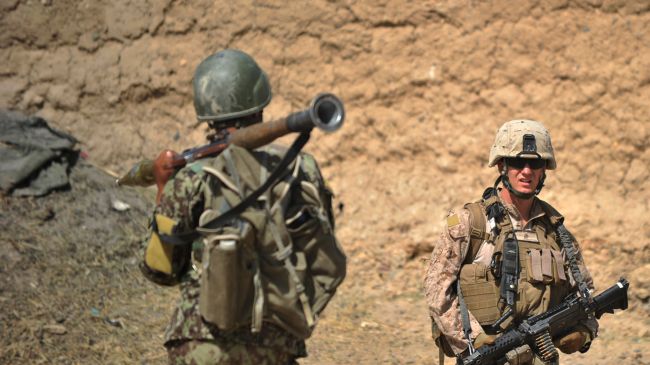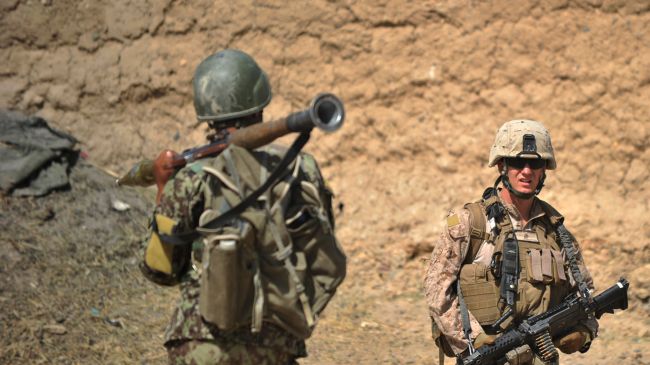 The US-led International Security Assistance Force (ISAF) is concerned about the growing attacks by Afghan soldiers on the US-led foreign forces in Afghanistan, an ISAF spokesman says, Press TV reports.
Brigadier General Gunter Katz said on Monday that the ISAF is in talks with the Afghan government on this issue and that "they are following it up very seriously."
He claimed that most of the foreign soldiers came under fire by Afghan soldiers due "to stress, grievances and of course infiltration of militants."
The so-called "green-on-blue" attacks, which involve members of the Afghan national security forces targeting the NATO forces, have escalated this year.
The assailants have also targeted foreign civilian contractors who work for the US-led mission.
Earlier this month, an Afghan man wearing a security force uniform shot dead three foreign contractors at a military training center near the Herat Airport in southwestern Afghanistan.
At least 29 people have been killed in recent months in attacks by Afghan security forces on their allies from the US-led NATO forces, according to AFP.
Insecurity continues to rise across Afghanistan because the presence of thousands of US-led forces in the war-torn country
.
The US-led war in Afghanistan, with civilian and military casualties at record highs, has become the longest military conflict in the American history.