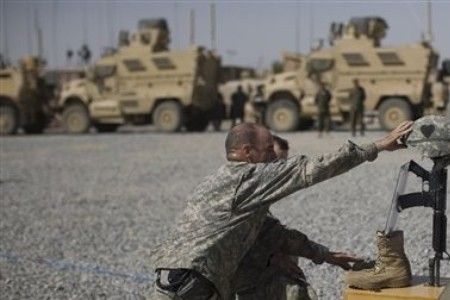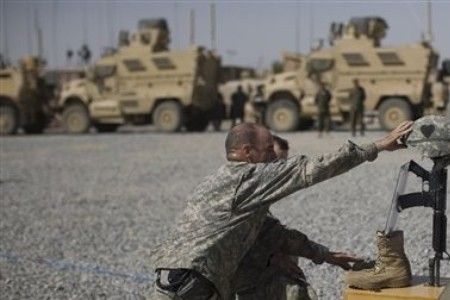 A US-led soldier has been killed in a bombing in southern Afghanistan, amid ever-increasing attacks against foreign troops in the war-stricken country.
The North Atlantic Treaty Organization (NATO) confirmed the soldier's death on Monday.
No further detail on the nationality of the dead soldier has been released yet.
The latest death brings to 11 the number of the US-led troops killed in the war-torn country in the past two days.
Over 420 foreign troops have lost their lives in Afghanistan so far this year.
Afghanistan's official state news agency says the US-led war has claimed the lives of nearly 4,500 foreign soldiers since 2001.
The rise in the number of US-led troop deaths has reduced public support for the war in Afghanistan.