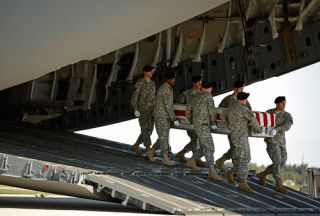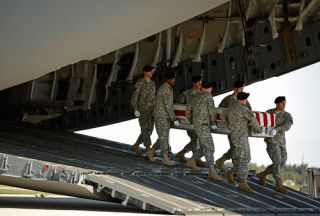 Another US-led soldier has been killed while fighting the Taliban in eastern Afghanistan, after a record 102 foreign troops were killed in the country in June.
The International Security Assistance Force (ISAF) said in a statement on Friday that the NATO soldier died "following an insurgent attack."
The nationality of the soldier has not been revealed yet.
The latest fatality brings to 324 the number of US-led soldiers killed in the war-torn country so far in 2010.
Earlier on Friday, the Taliban militants attacked a guest house of US troops in the north of Afghanistan, killing a German soldier and injuring some others, an Afghan official said.
The Taliban claimed responsibility for the attack that took place early Friday morning.
Taliban spokesman Zabihullah Mujahid told the media over the telephone that six militants attacked a US base in Kunduz city Friday morning, inflicting casualties on the US-led troops.
NATO's increasing death toll has increased opposition to the Afghan war in the member states of the western military alliance in Europe and the US.
The Taliban have increased their attacks on US-led NATO forces in reaction to the alliance's plan to launch a major attack on the militant group in Kandahar Province.